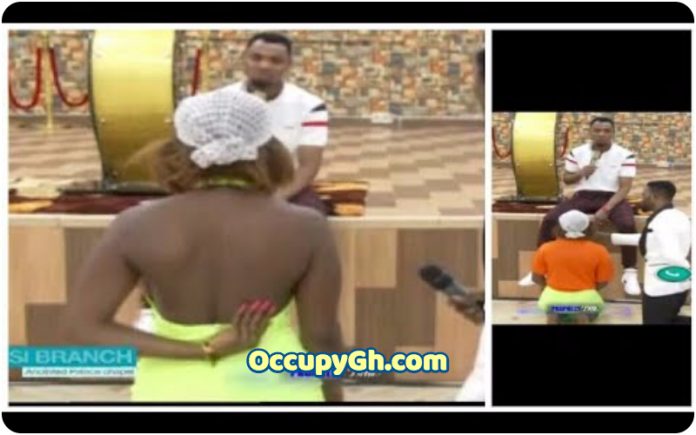 A video going viral on social media shows a popular Ghanaian pastor, Rev. Obofour requesting a young lady to take off her shirt during a preaching sermon in his church's auditorium.
In the video sighted by OccupyGh.com, Rev. Obofour revealed to the congregation that the Holy Spirit has opened his eyes and he has seen a prostitute in the auditorium.
He requested for the 'night worker' to come forward so he prays for her before the unforeseen happens. Lo and behold, a young lady from the back of the auditorium steps forward.
The young lady was dressed in an orange shirt with a funny inscription. seeking to know why she had such a shirt, the young lady revealed that the dress she wore on her way to the church was revealing so her friend got her the orange dress to wear.
Shockingly Rev. Obofour asked her the unexpected, to take off her shirt right in front of the auditorium.
The young lady revealed to the congregation how she got into prostitution and begged Rev. Obofour to help her get out of it.
Check out the video below or visit OccupypGh.com for more breaking stories.
Subscribe to YouTube Channel For More Videos
Source: OccupyGh.com