Who knew that Russian President Vladimir Putin had Ghana on his mind to even remember its Independence Day anniversary… that is something to study in the university.
Well, Russian leader Vladimir Putin sent a congratulatory message to Ghana on its 65th Independence Day anniversary.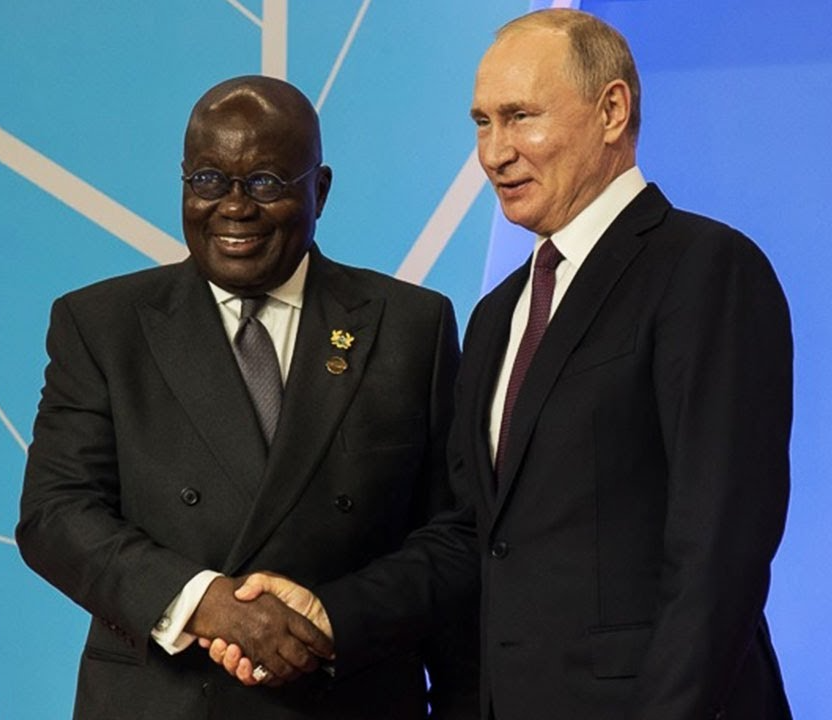 In a letter shared by the Russian Embassy in Ghana, Putin noted his 'sincere congratulation' as he observes and recognizes Ghana's Independence Day.
The letter from Putin to Ghana read:
"Esteemed Mr. President,
Please accept my sincere congratulations on the occasion of the National Holiday of the Republic of Ghana – Independence Day!
The relations between Russia and Ghana are traditional of a friendly nature.
I am convinced that further development of constructive bilateral dialogue and partnership meets the interests of our peoples, contributing to the peace and security on the African continent.
I wish you good health and every success, as well as happiness and prosperity to all your compatriots.
Respectfully, Vladimir Putin"
Check out a screenshot below or visit  OccupyGh.com for more related stories.
Source: OccupyGh.com