The war surfacing war between Russia and Ukraine is getting much more attention and more dangerous than we are all thought it was. President of Russia, Vladimir Putin is not backing down now.
After months of military buildup and brinkmanship, Russian forces have begun an unprecedented military invasion in Ukraine.
Earlier this week, Putin announced a military operation in the Donbas region of eastern Ukraine, containing Donetsk and Luhansk, the separatist-held regions that Moscow recognized as independent on Monday — in violation of international law.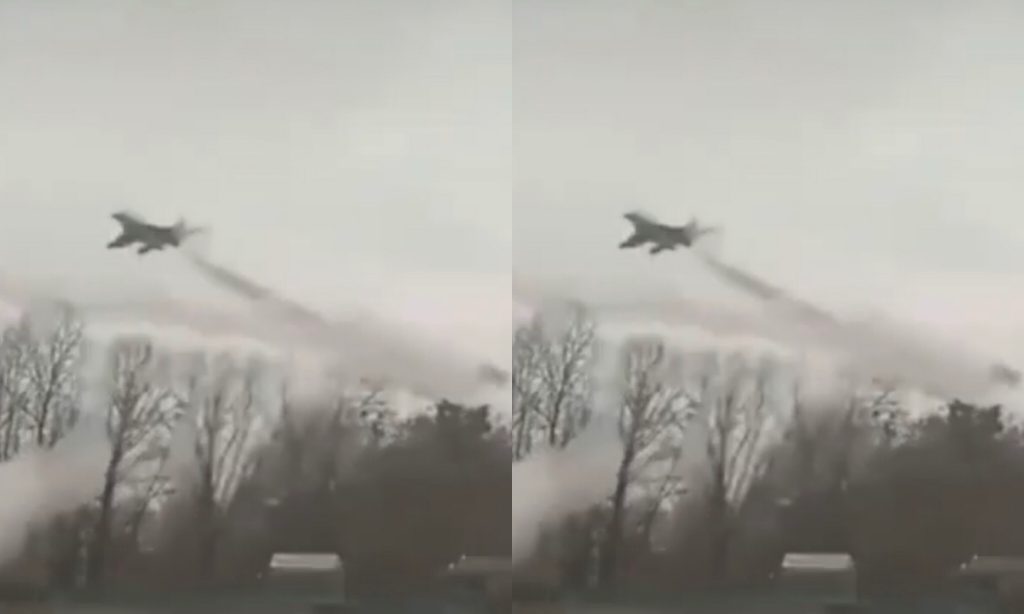 European countries and the United States have begun rolling out sanctions in response to Russia's actions. A whirlwind of diplomatic efforts in recent weeks has so far failed to defuse tensions in the region.
Meanwhile, video footage of Russian Airforce soldiers launching bombs in a neighborhood in Ukraine has surfaced online and it was too aggressive.
Watch the video below;
Source: OccupyGh.com
Subscribe to watch new videos
Source: OccupyGh.com