Sometimes, people get carried away with social media with how people keep on faking their beauty. Some people feel less like a person due to how these people look good for the camera.
Nevertheless, most of these pictures are mostly packaging and photoshop, they might look good but not as how it's being portrayed on the internet.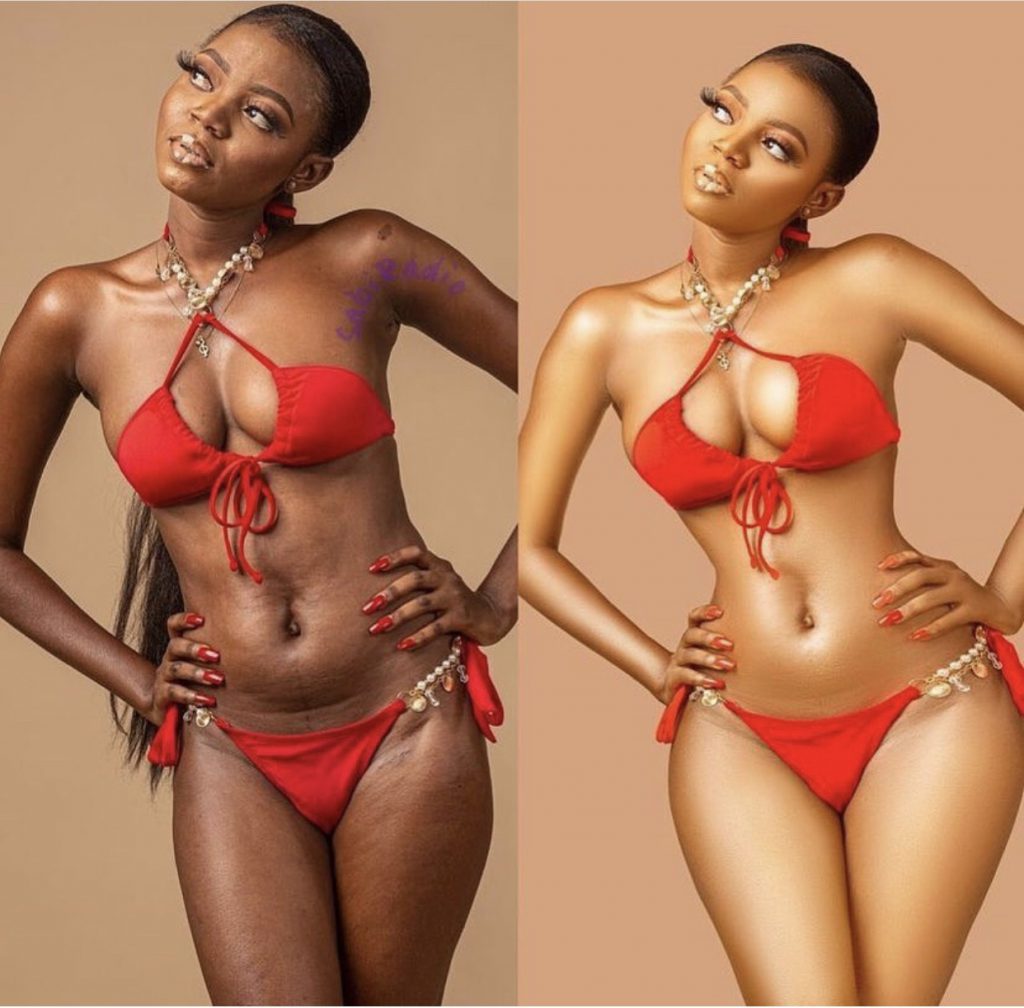 Social media is too fake and no one must fall for the pressure there, there is more to life than just looking good in-camera.
A woman has been exposed after her real self in a photoshoot and her photoshop picture as well. With the real picture, she was looking good but not like the edited one.
See the photo below;
Source: Occupygh.com