Netizens are extremely surprised at Akuapem Poloo as she shares a new picture with her son following a nude saga that got her incarcerated a month ago.
As expect, Akuapem Poloo has carved a niche for nudity for herself on social media but after her arrest and release on bail, she promised to turn a new leaf.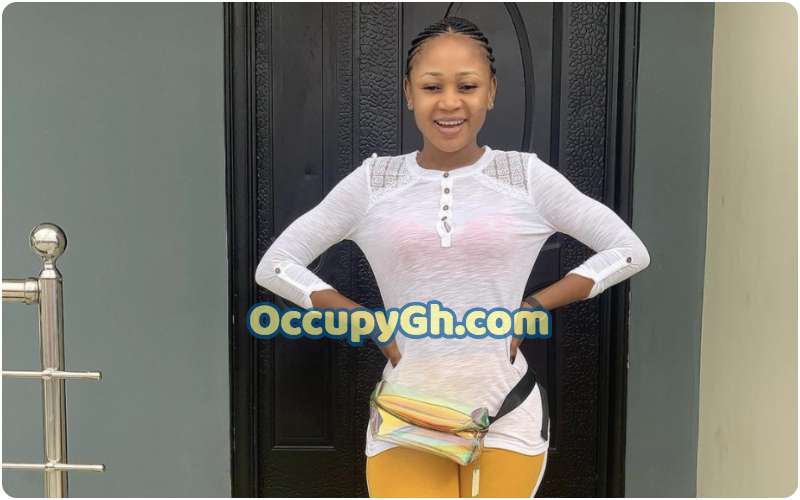 She has been modest on the photo-sharing platform days from her release from jail.
She has since not shared any photo that captures herself with the son until today.
Sharing the new photo, she captioned:
"I remember when I was 3months pregnant I lost everything in life in fire outrage💔 where I was living in Osu (ACCRA) got burnt I lost everything I worked for since I came to Accra that was 17th December 2012 throughout my pregnancy I went through hell 😰 I used only 4dress throughout my Pregnancy one for prayers (CHURCH), one for moving around and two for hospital 🏥 every two weeks 🤦‍♀️🤦‍♀️🤦‍♀️all that I went through during my pregnancy time I didn't think off abortion because I knew God gave you to me (LET SAY NO TO ABORTION)Son looking into your eyes gives me joy💋💋💋I have no regrets having you as my son🙌 I'm rather blessed to have you yes 🙏🙌 since you came into my life it's been blessing upon blessings. I LOVE YOU @sonof_poloo"
Maybe indeed Akuapem Poloo has changed for the better.
Check out the post below or visit OccupyGh.com for more related stories.
Source: OccupyGh.com