In Ghana, where you can see and experience pure Black Magic with no faking is the Volta Region of Ghana.
There are some individuals who have the power and potential to perform some mysterious things that we have been seeing in movies in real life.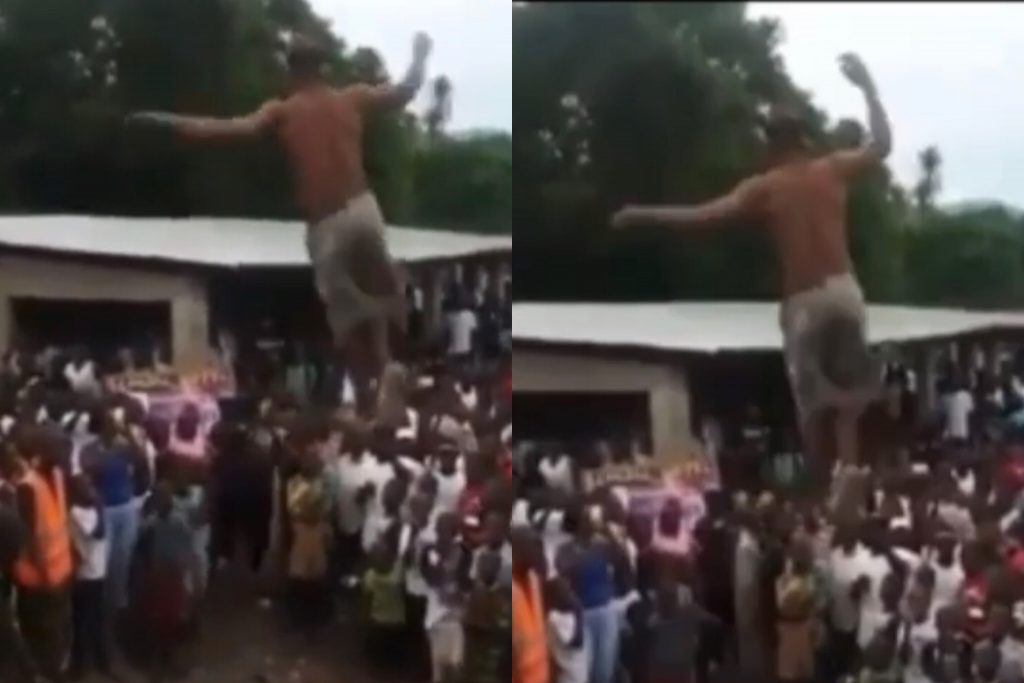 However, a man was seen hanging and suspending in the air like a Batman or Superman with nothing holding him in the air.
People came around to witness this rare magic which has never been seen before. He is a powerful man and has the potential of floating in the air.
Watch the video below;
Source: OccupyGh.com