Sister Deborah the famous afro beats singer who once dated AMG Medikal is now dating a certain handsome, calm, and honest gentleman.
Since they started dating Sister Derby hasn't kept it a secret but has been posting every bit of their romantic moments.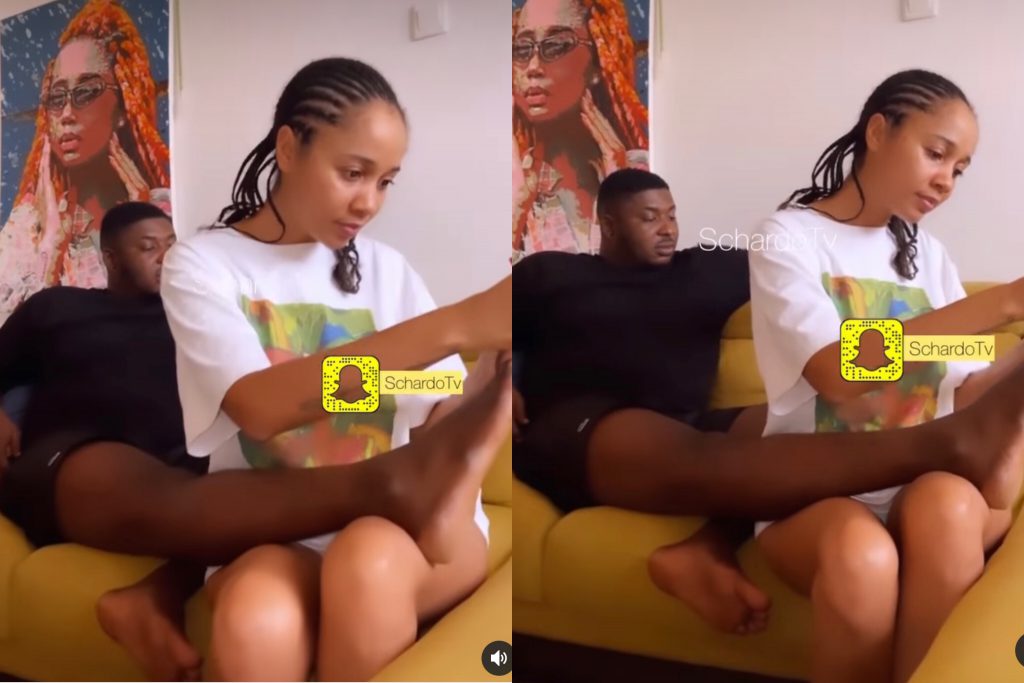 She posted a video of the man and her on a couch while going about with their romantic lifestyle on a couch. She was cutting the nails of the man.
We hope they get married early another lady snatches him from Derby like how Medikal was snatched.
Watch the video below;
Source: Occupygh.com