Nothing is more disrespectful than a kady laying her hands on a man but it seems such a thing is not rated by the society we live in now.
But when a man lays his hand on a woman, that one rather is deemed as Abuse. When a man lays his hand on a woman rather, society takes that one more seriously.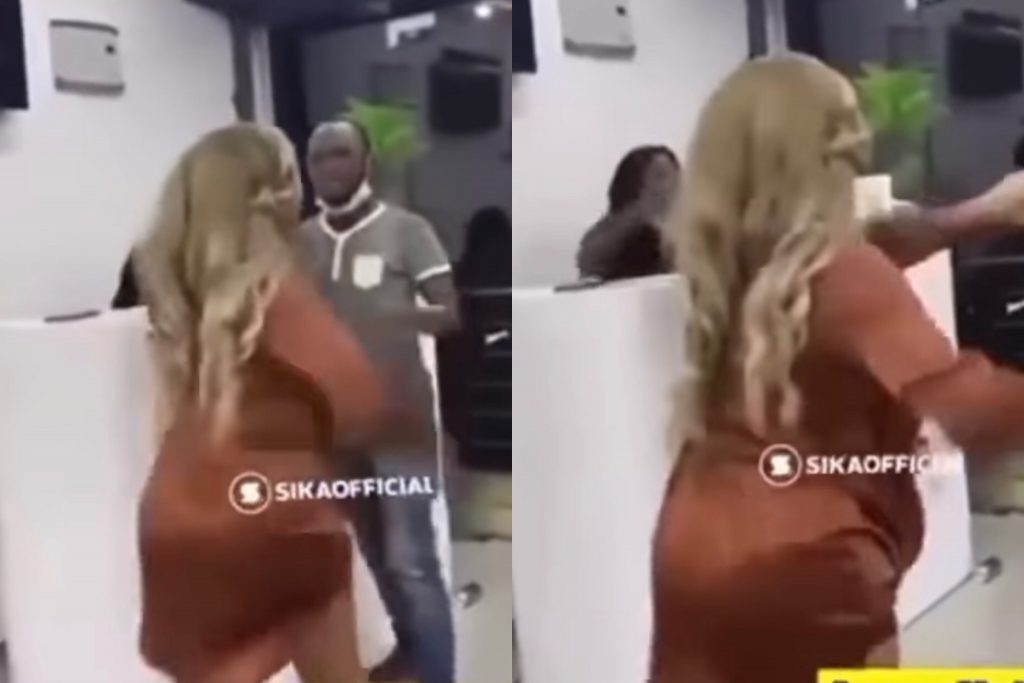 In a similar video sighted, a Slay Queen tried to fight a Yango Driver at the hotel reception for an unknown reason.
He was in a heated fight with him. The lady threw her hand first and the driver retaliated in anger.
Watch the video below;
Source: Occupygh.com