In Africa, when notorious thieves are busted, they are not spared but taken through serious pains as a punishment and serve as a deterrent to other thieves.
Most especially when the commend MOB catches them, they beat them to the extent of sometimes leading to their demise.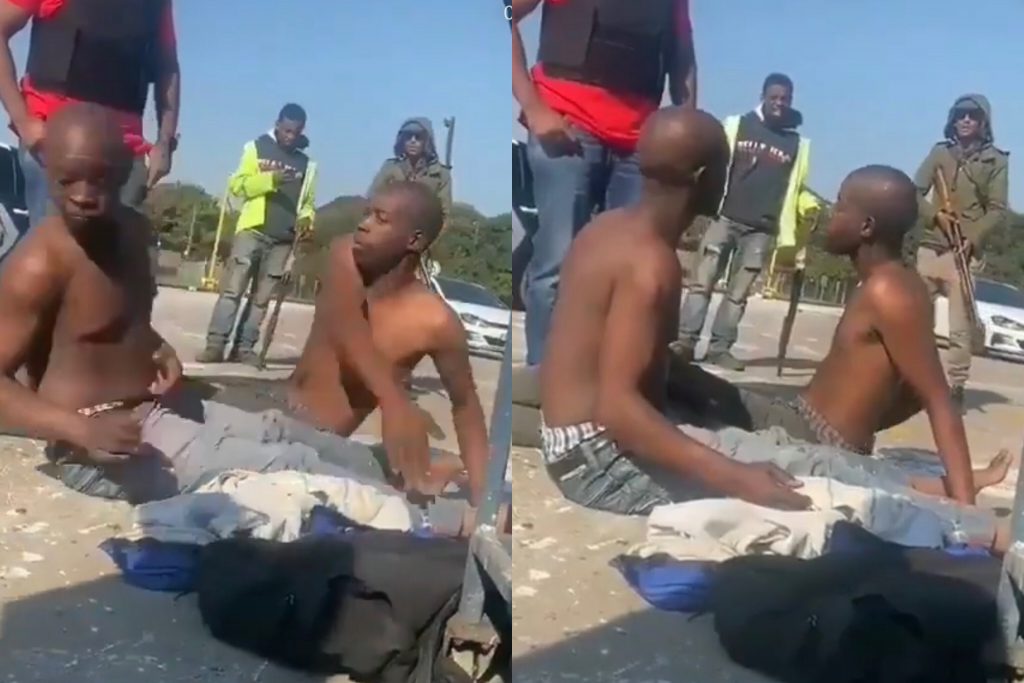 However, two thieves who were caught by Soldier men were taken through some military drills as a punishment.
They were made to sit on the floor and slap each other which they did. What a wicked way to punish these thieves.
Watch the video below;
Source: Occupygh.com