Mohammed Ishmael Sherif, with the stage name as Black Sherif each and every day, is the most talked-about artiste after releasing his 2nd Sermon Freestyle.
A Photo of Black Sherif went viral and has raised many concerns. The Trap music artiste was sighted whiles grinding a lady in a pool.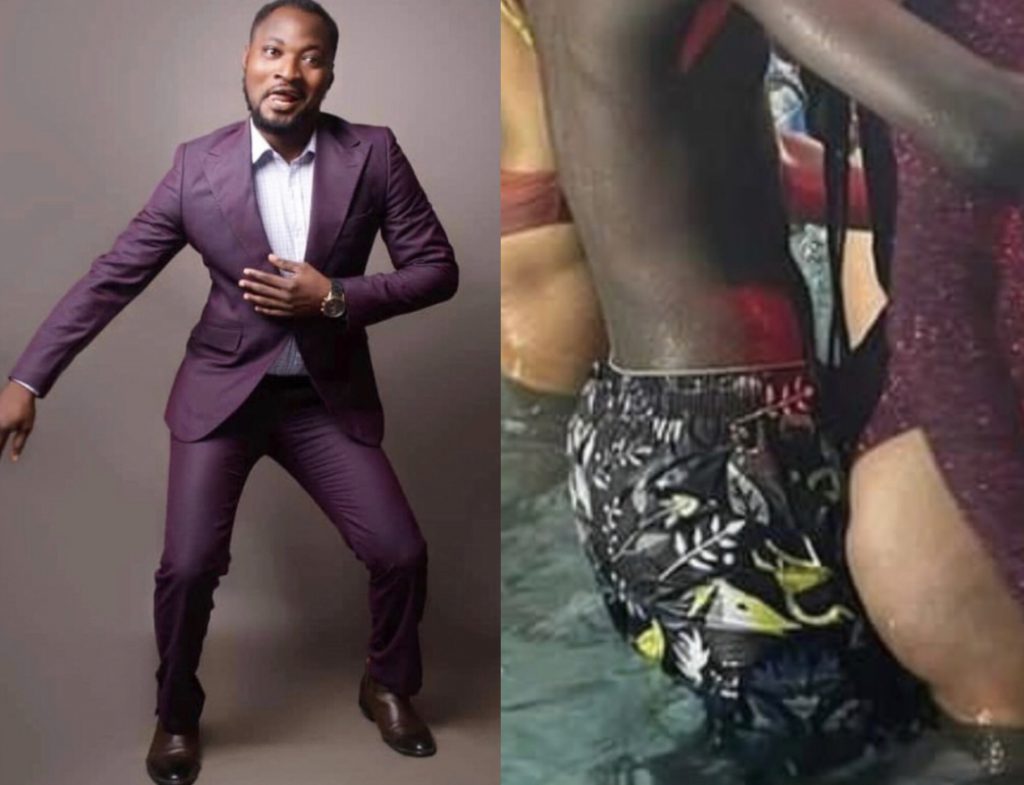 The act comedian, Funny Face has related to the photo with brotherly advice to him and ways for him to be successful in the entertainment industry.
"Yo ma ninja Man Blacko 😀😊👑 welcome to fame, pls young king 👑.. am proud of ur hustle and ur achievements.. but let me give u a piece of advice as a senior brother in dis industry for 20 years and stilll counting in GHANA 🇬🇭 SHOWBIZ ..
pls stay away from WOMen Botos .. especially da big curvy ones .. with a little wave on top and da sides .. pls bro . RUn from where u are perching in dis picture .. BOTOS will kill you .. pls take dis from me as a botos analyst for over 20 years in GHANA 🇬🇭 SHOWBIZ and counting pls take dis advice 🥲🥲😩😩 ..
love ur songs Ruff .. especially " my Destiny " .. hmmm " I just Dey rise and fall " botos took me to Depression 🤣😭😭😭 bro pls run … ..
eigh I have forgotten.. I have not taken my 12:30 medicine 🤣 ay3 Ka Largateng aba mu 🤣🤣😩😩😩🥲🥲💕💕💕 bro pls run from Der 🤣🤣😭😭😭😭🙏🕊❤️👑 TO JEHOVAH ALONE BE ALL THE GLORY 👑❤️🕊😭😭…"
Check out Funny's post below or visit OccupyGh.com for more related stories.
Source: OccupyGh.com