Sometimes one must be very careful with how he treats strangers from nowhere, we were all here when Denkyira Obuasi natives lynched an innocent Military officer to death.
Mayor Mahama was alleged to be an Armed Robber. They didn't sit him down to ask him any further questions but took the law into their hands and finished him "kwatakwata".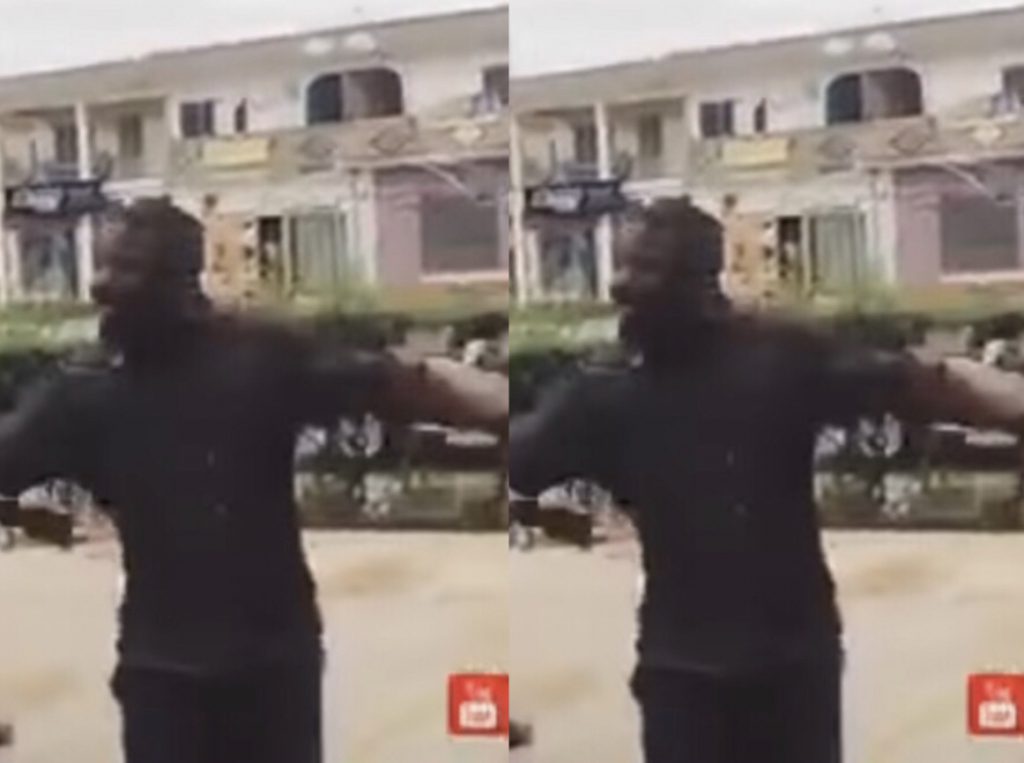 In regards to this, a street gangsta who was fighting with a friend was confronted by a Police Officer to stop fighting.
He got angry and threatened to beat the Polie who was in a civilian clot not knowing he was a Policeman.
His friends urged him to stay calm because he is a Policeman.. Unfortunately, the Police called for his immediate arrest.
Watch the video below;
Source: Occupygh.com