Men of God go through a lot of temptation at times during Church Service, they don't get easy these young girls try to bring them down on their toes.
It sometimes only takes God for them to avoid this kind of temptation they face from their female Church members and some also fall for the trap.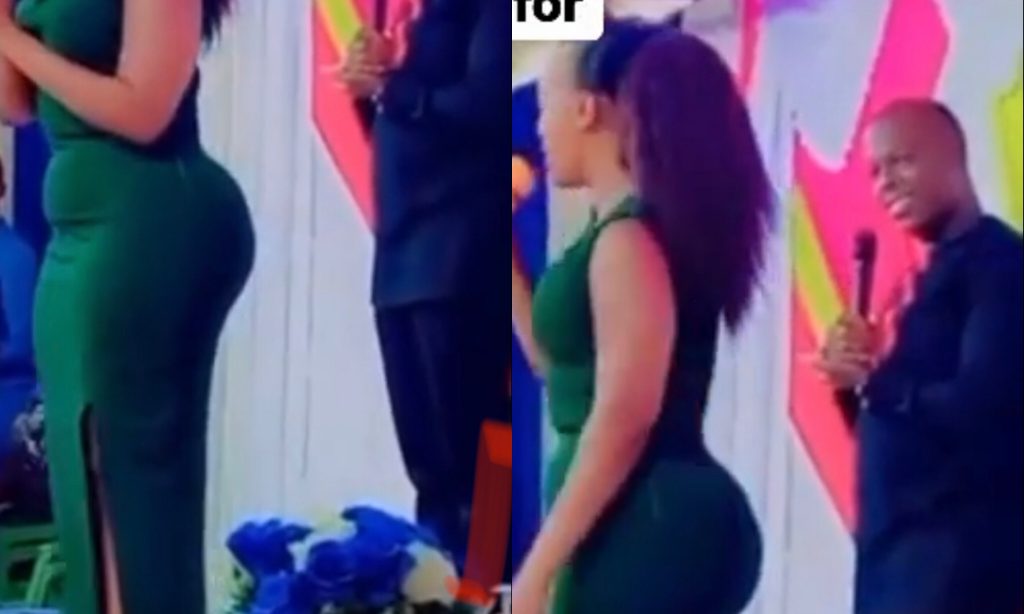 However, in a video sighted online, a singer who stormed the alter to sing a solo in a very skimpy dress showing her Coca-Cola shape made the man of God to fall.
The Pastor was seen looking at the backside of the woman with some bad and negative type of eyes. He has already fallen for the trap with the look of things.
Watch the video below;
Source: Occupygh.com