Showboy, a singer from Ghana who is currently in jail, has attacked the well-known musical combo R2Bees.
His criticism follows Criss Waddle's public outcry over the "Adey Mad" hitmakers' unwillingness to appear at his concert.
The weekend's AMG Connect concert in Tema was arranged by Criss Waddle. Criss Waddle was upset that R2Bees did not appear.
He believes that a friendship shouldn't be one-sided, where he is committed to the other person but they are unwilling to do anything for him.
In response to the news, Showboy claimed that he criticized R2Bees for being opportunists who were only interested in what others could do for them rather than what they could do for others.
He stated as follows:
For some reasons, I decided not to let my Boyz enter Tema to perform at this year amg concert .
I canceled it to prepare them better for next year. spiritually I don't feel right ! 2023 ,they will be mentally ready for sure. PLEASE GO OUT THERE AND SUPPORT CRISS WADDLE THE TEAM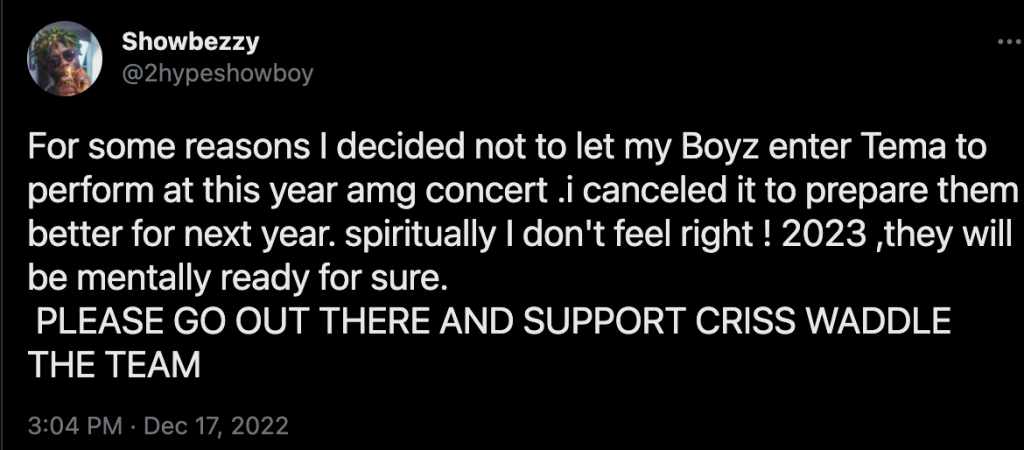 Showboy also stated that he was not shocked by R2Bee's actions because he has a history of being a victim.
Whenever I complain they said am mad . I always told yall r2bees be good for nothing old men that don't want to see the youth shine aside they gonna benefit …. waddle is crying today..I have cried everyday
A dey cry my own cry .. a dey suffer alone…. free showboy sef is hard for my own niggaz to say it to motivate me . When they down am always there for them . I never changed!!!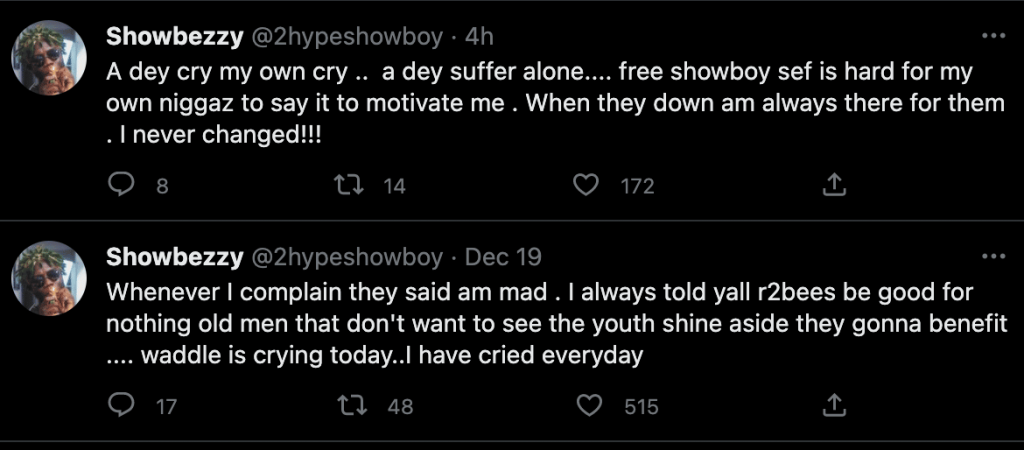 Subscribe to watch new videos
Source: OccupyGh.com 
Click Here To Join Our WhatsApp Community