Some thieves have serious guts and nerves, no matter who you are they will attack you and steal from you without hesitation.
Most at times which they are high on weed, they can do things beyond human thinking that's where they can even shoot and kill before stealing.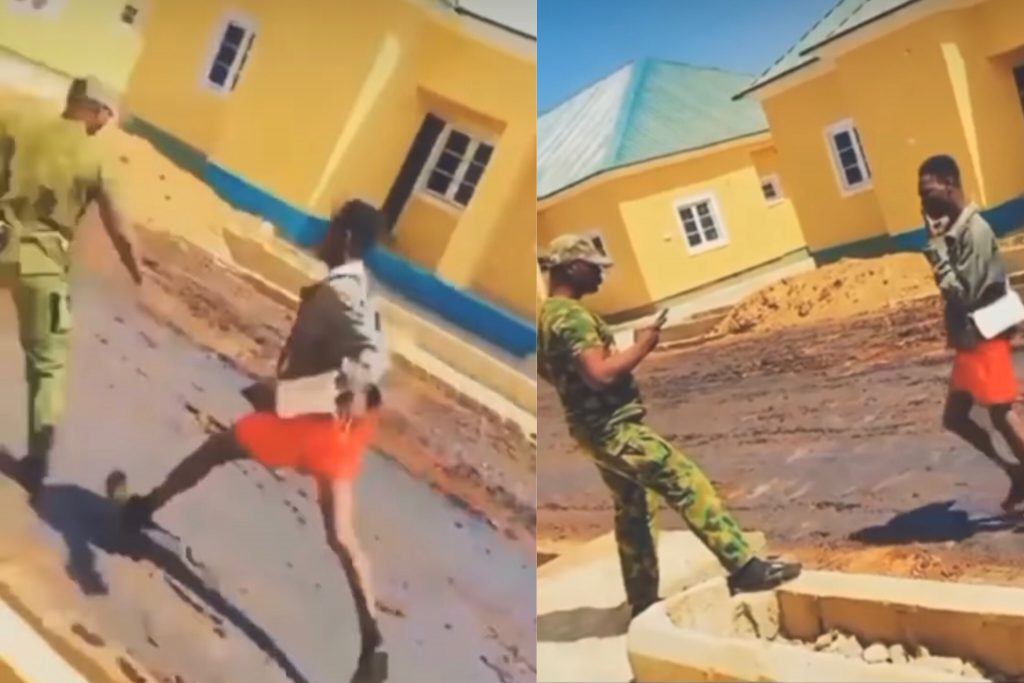 In a hilarious video sighted, a thief who was walking beside the road while smoking weed attacked a Soldier man who was using his phone.
After snatching his phone, he removed a butcher knife to scare the soldier away. The Soldier ran for his life as the thief chased him.
Life is not balanced, how can a thief mafia a soldier like this one.
Watch the video below;
Source: Occupygh.com