In Accra, the area where there is a high crime rate is nowhere this day than Kasoa. The number of reports reaching OccupyGh from Kasoa is very alarming and it's has become a liability.
The Government is doing everything possible to calm things down there but it seems the people of Kasoa are mixed up with good people and deviant ones.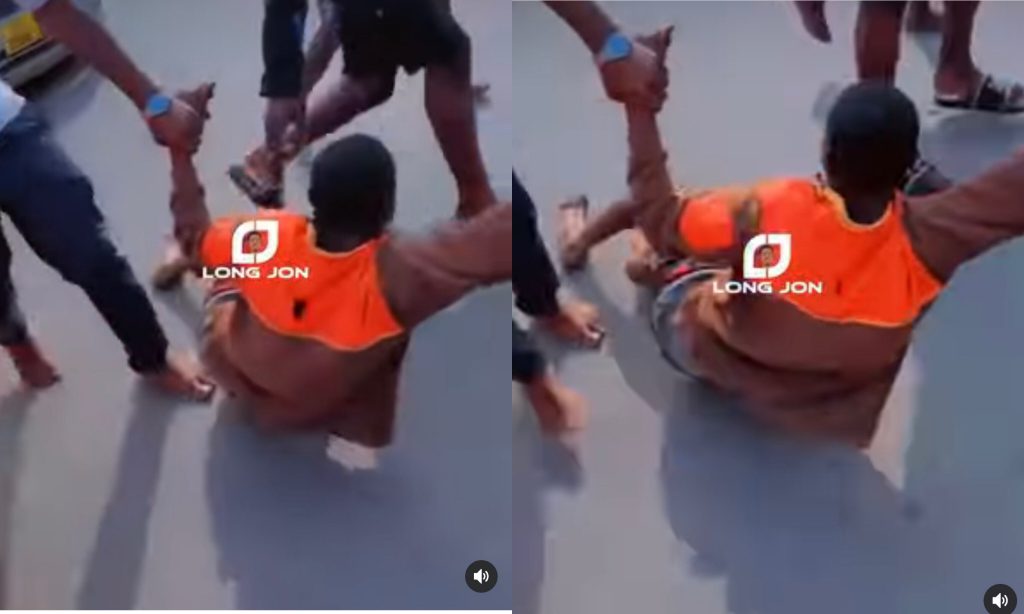 Notwithstanding, a thief has been caught after he snatched an iPhone 13 from a moving trotro passenger. While on the ran, he was grabbed by the MOB.
A bad day for a thief, he will be beaten severely for what he has done. Kasoa is not a place you steal and go scout free. They will teach him a lesson.
(Video Deleted from IG)
Source: Occupygh.com