According to reports making the rounds on social media, three boys aged 17, 19, and 20 have been nabbed burning a fresh female head in a pot for ritual purposes in Abeokuta.
WITHIN NIGERIA gathered that assailants were nabbed on Saturday morning in the Oke-Aregba area of the state capital by a local vigilante who perceived an odd smell from an uncompleted building.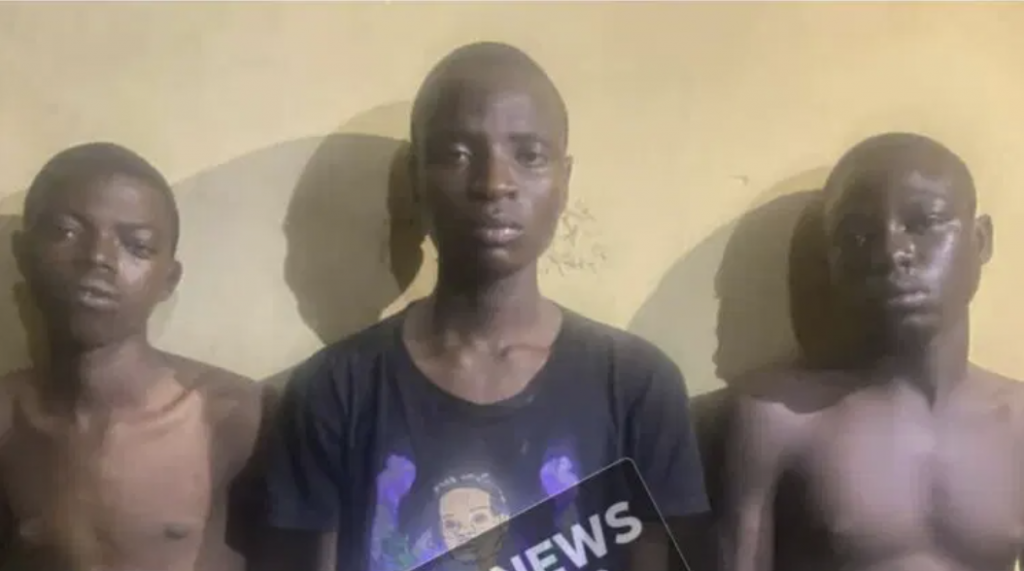 The victim of this gruesome act was identified as one Rofiat, a girlfriend of one of the perpetrators. Rofiat's neck was allegedly snapped and her head severed with a matchet after the killers lured her to their house.
Read the report below or visit
"TRAGEDY: These 3 boys of 17, 19, and 20 years old were caught in Abeokuta around 3 am this morning while they were burning a fresh human head (female) in a local pot in an uncompleted building for Rituals. The victim was identified as one Rofiat, a GF of one of the perpetrators.
They lured Rofiat into their house, broke her neck, and cut her head off with a machete. The videos are too gruesome to post here. They left Rofiat's lifeless body in their room with blood all over, locked the door, and proceeded to an uncompleted building to burn the head.
This tragedy happened at Oke-Aregba in Abeokuta THIS MORNING, Saturday, 29th January 2022. A local Vigilante perceived the smell coming from the uncompleted building, when he got to where the smell was coming from, he saw that they were roasting a human head. My God!"