OccupyGh.com has gathered that three young men have been arrested over an alleged homosexual act in Otukpo Local Government Area of Benue state in Nigeria.
The youths were caught in the act by residents of Zone HB community on Monday, May 3, and handed them over to the president of an NGO, Comrade Chris Ogah, who eventually turned them to the police for prosecution.
It was gathered that the men were caught having sex during the birthday party of one of them, named David (18).
Check out the full details shared on Facebook below or visit OccupyGh.com for more stories.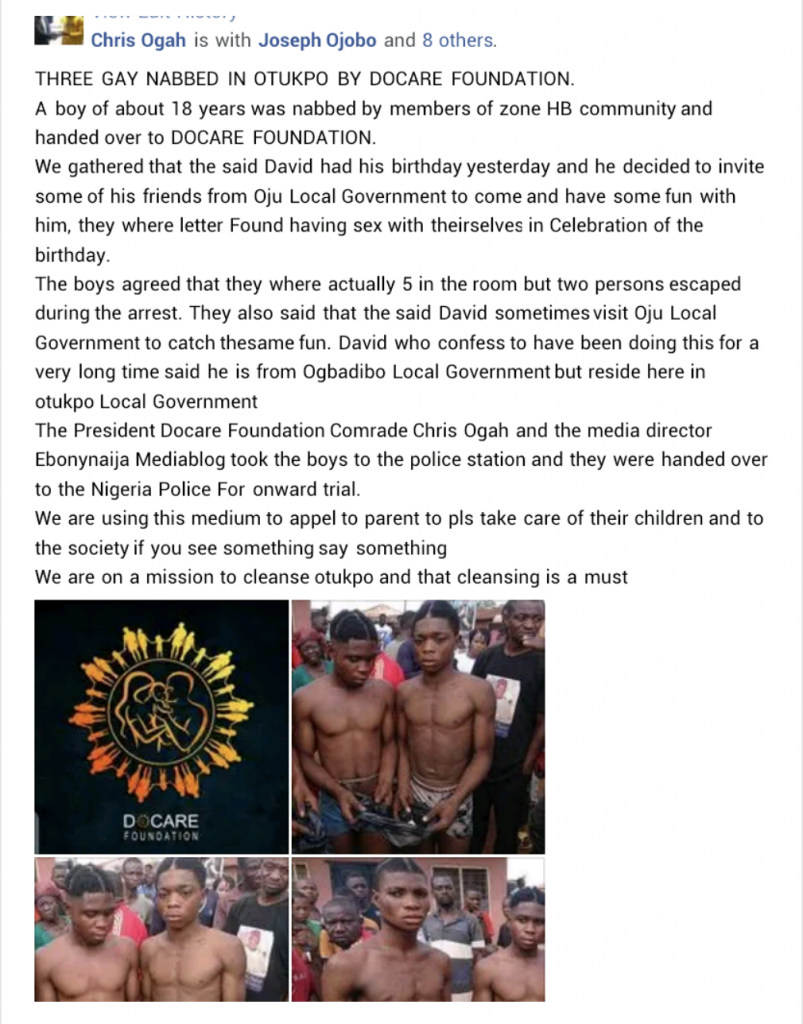 Source: OccupyGh.com