Tracey Boakye' s baby daddy, who has been in the unknown for so many years has finally surfaced, and apparently, 'he is getting married in March'.
A picture that is making rounds on social media has Tracey Boakye's daughter Nana Akua Nhyira lying beautifully on a man who has been identified as Kofi Amaniampong.
According to Facebook folks, there is a striking resemblance between Tracey's baby girl and this man which has led the majority of them to believe that he is the baby daddy we have all been waiting to see.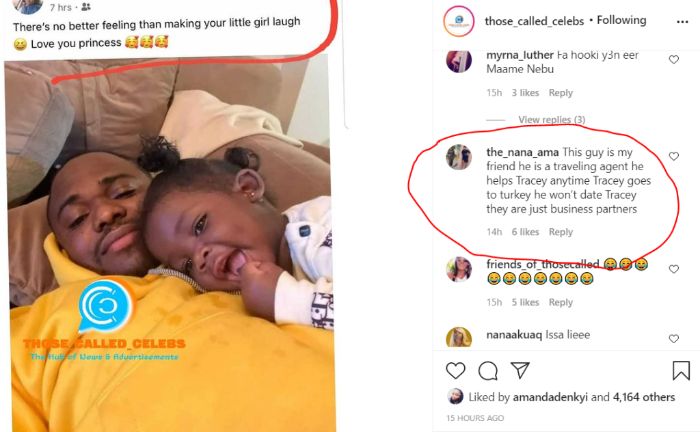 The comments reveal that he is not the father at all and he is actually a connection man sort of who has been working with Tracey in Turkey.
Further comments reveal that he is even getting married to his long time girlfriend in March so there is no way he is the one who fathered Tracey's child.
Check out the screenshot below or visit