Twitter has gone berserk at the news of a man who bought and installed an ATM in his home. The young man with the username, @flexeatss noted that he had purchased a personal Automated Teller Machine (ATM).
Striking poses with the new machine, the self-taught chef excitedly said he looks forward to a year of passive earnings for himself.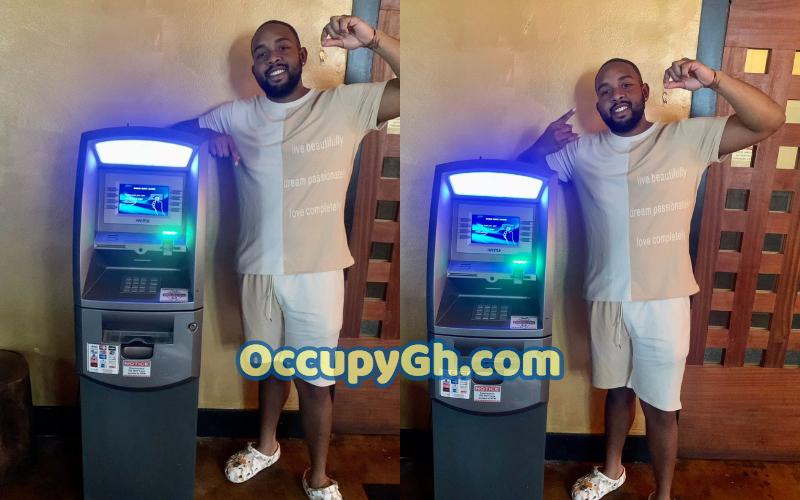 He noted:
"I purchased & installed my first ATM today .. passive Income all 2021."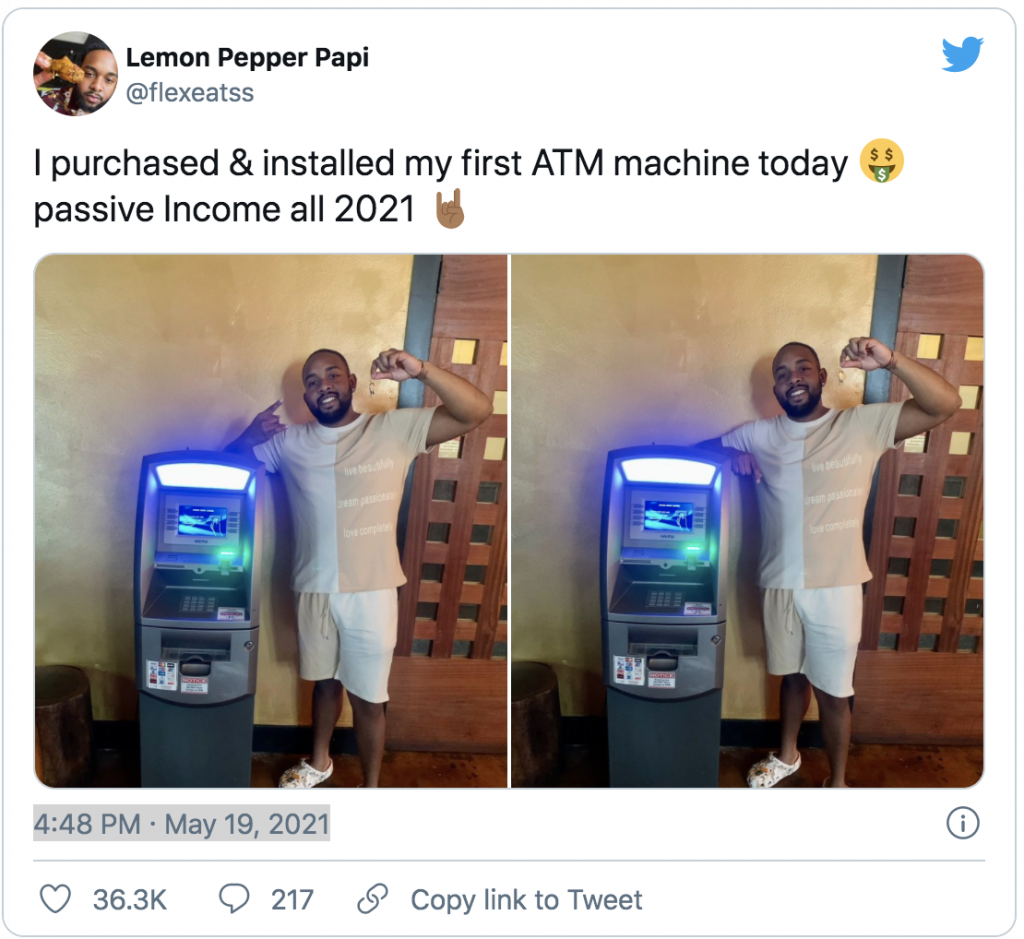 Netizens who couldn't believe their eyes reacted:
@tanyajackdaw; hold up, it's legal omg. I thought he's gonna steal money from people's cards this way. I've never seen an atm that doesn't belong to a bank
@ewilson502; ATMs IMO will be obsolete in a year or two due to digital assets and currencies. Cash will be old news.
@SimplyKam10; He will use a private company to handle transactions. They will take a certain percentage but whatever he decides to charge on his transaction fee will be his. For example strip clubs charge 10 plus on fees and usually only 2 dollars goes to the provider the rest they profit
@wave_god243; So you the nigga takin that extra 3 dollars every time I want some cash
@emilyintema; Imagine owning one at a strip club with $15+ transaction fees Loudly crying face
@DeZhuoreVu; At the risk of sounding dumb (but I'm being genuine I swear) after buying the machine, you put your own money in there to get going? Take out a loan? What
Source: OccupyGh.com