Sometimes life comes at you fast without you thinking that it will come at you at such a pace, most people lose their jobs unaware sometimes the slightest mistake you do, your boss can fire you.
Some institutions have strict rules governing them and so if you're not disciplined enough you could be fired.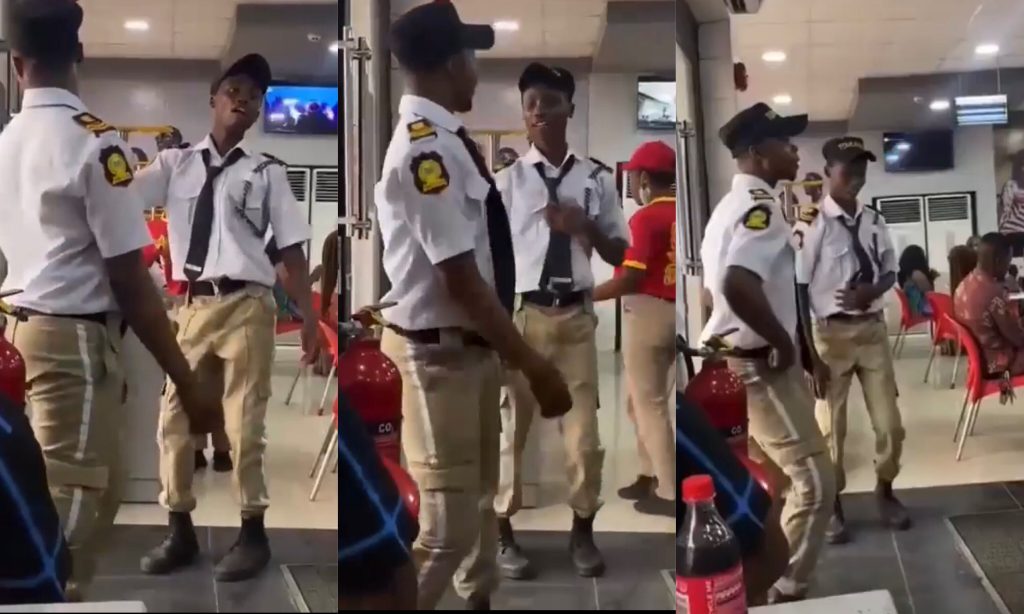 However, two dancing security guards at the Chicken Republic have been fired by their boss after a video of them dancing while on duty went viral on entertainment.
They thought they were doing this just to entertain the customers but unfortunately, it ended in tears. This is unfair, to be honest.
Watch the said video below;
Source: Occupygh.com