Fighting is not a good thing and most are times people who fail to control their tempers as the ones who involve in a fight.
This kind of action can lead to injuries and even killing if a person offends you to the core, you must try to do the right thing even if it will be a court matter just do it.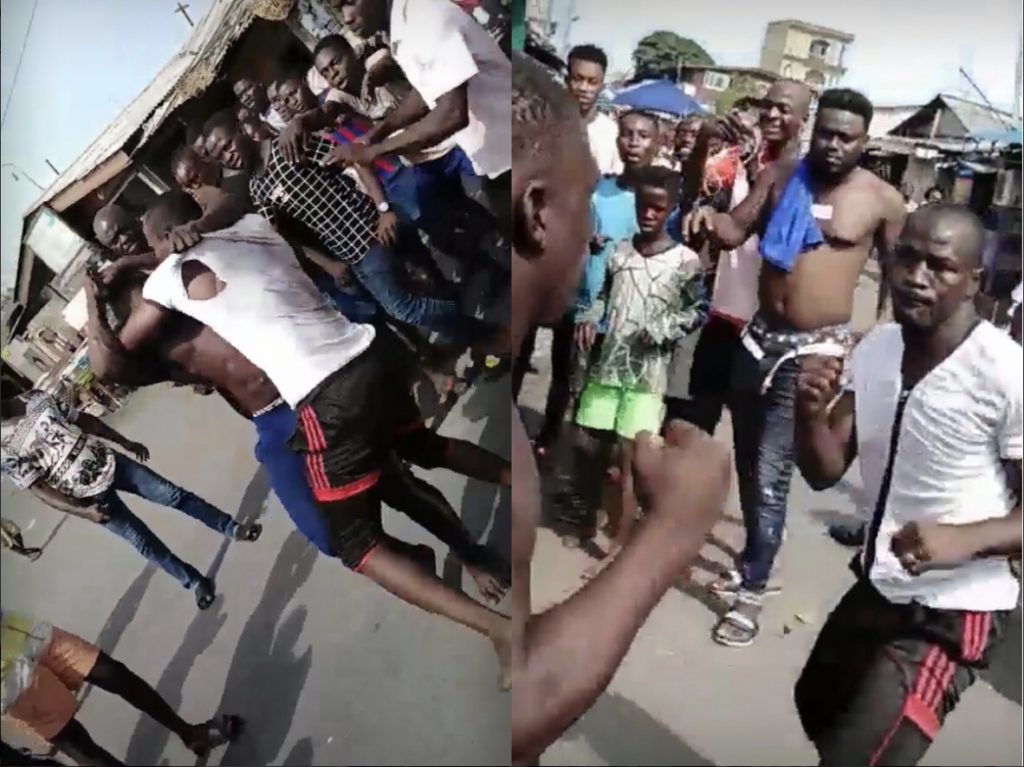 However, two Tough Jamestown guys decided to solve their matter out of the court no lawyers just real street fight.
They made themselves dirty with some jabs straight into their faces. No one was intensive to separate the two but one rasta guy separated them.
Watch the video below;
Source: Occupygh.com