Who would have thought that a Good Samaritan will ever return someone's lost item 8 months after they lost it in their possession?
Well, this story has defined all odds to prove that anything and everything is possible on this earth.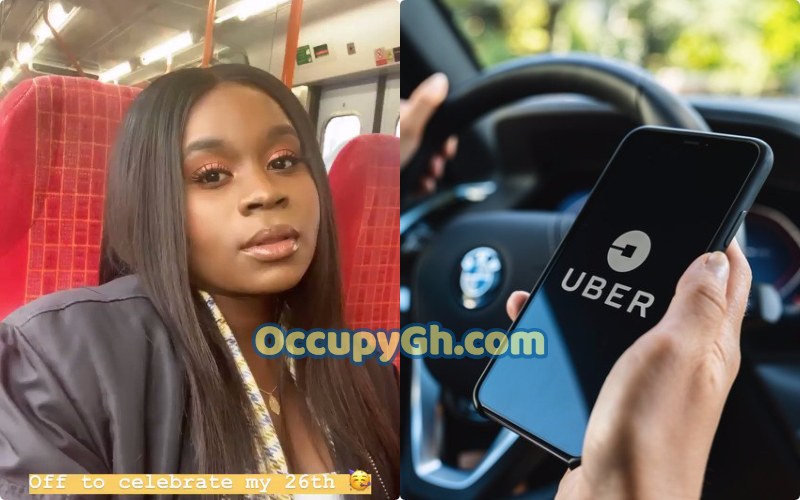 An Uber driver has demonstrated the true meaning of integrity by returning a female customer's phone after months of searching.
The owner of the phone, Shay Sade shared the story on the microblogging platform, Twitter, and narrated how the cab driver returned her phone to her 8 months after forgetting it in his car.
He had tried to get it back to her through Uber, but the company's management reportedly did not do anything about it, he held on to the phone with the hope that he will one day bump into her.
As fate would have it, they did and the driver surprised her when he showed the phone to her.
She shared the story:
"NAHHH I lost my phone over 8 months ago and had no idea what happened to it, it literally vanished. Today I book an Uber and my Uber driver goes "hold on I have something for you" and hands me my lost phone. He said he held onto it in the case by chance he picked me up again
Still such nice people out there. He said he tried to tell Uber but they didn't do anything about it. So he kept it in his car till I saw him again so he can hand it back. This has made my weekend Star-struck
Context I don't know him at all i can't even remember getting into his car but the fact he kept my phone for me for 8 months and by chance saw me today and gave it to me. HOW IS THIS EVEN REAL?! I'm still shocked and had to thank him for being so kind.
I wanna give him a gift to thank him but I may be breaking Uber policies or something Face with tears of joyI don't know I just feel hella blessed rn. That phone was precious to me had so many memories on and I was gutted when it went. All I know is there are genuinely good people in this
People asking why didn't I call my phone I did but my phone was an old iPhone. It never stayed on for long unless it was in charge 24/7 it switches off after 5 mins. People keep saying he knew where I live who said he dropped me to my house?? Weirdos big bloody weirdos"