Delegations from the two countries met on Monday morning in an attempt to negotiate a ceasefire, as Russia's stock exchange remains closed and the ruble plummets.
Also, a publication by the Kyiv Independent revealed that several thousand foreigners applied to fight for Ukraine, according to Deputy Defense Minister Hanna Malyar.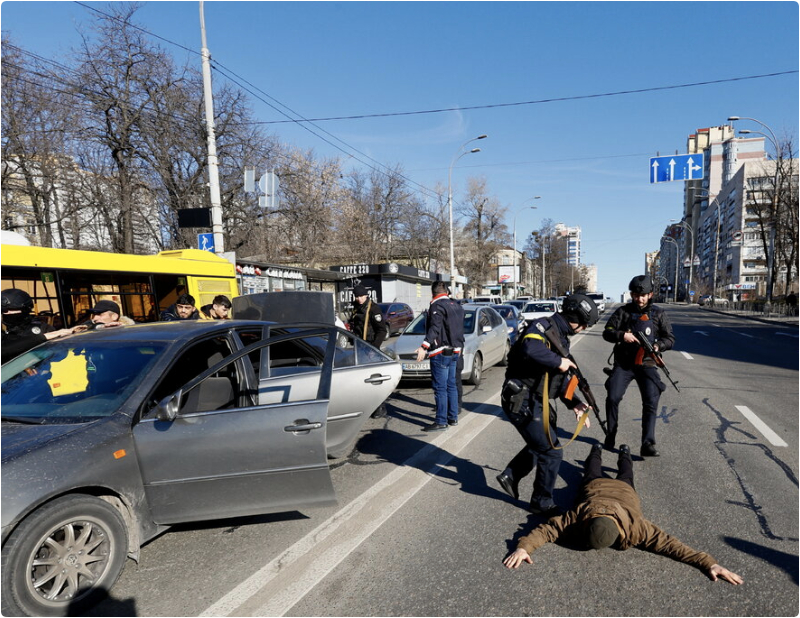 They submitted an application to the newly created International Territorial Defense Legion to help Ukraine fight against Russia.
European nations and Canada said on Sunday they would close their airspace to Russian aircraft and, in an unprecedented move, the European Union said it plans to finance the purchase and delivery of weapons to Ukraine.
In response to increasing economic sanctions, Russian President Putin has placed Russia's nuclear forces on high alert.