In a video sighted online, a university male Fresher on his first time doing a presentation was sweating as he has been soaked into water.
When you're not good at public speaking, Presentation in class can be awkward and uneasy especially when you are to express yourself.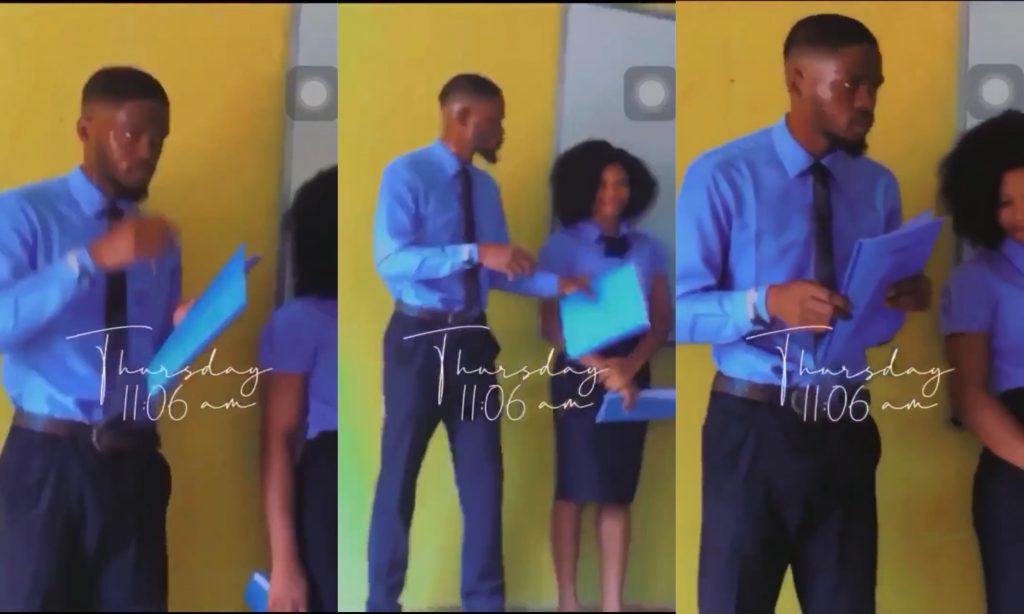 It takes courage to express yourself and if you are shy you can't express yourself very well due to pressure.
However, this university guy older enough was seen in sweat and confused like the lecturer is about to skin him alive.
These are some of the awkward moments at the University.
Watch the video below;
Source: Occupygh.com