Some University Male lecturers are so into these university ladies and find themselves in trouble when students get to know that they are having an affair with them.
Many times have we encountered University lecturers and scandal with these young ladies and it's had led many of them into trouble that they ever thought they would be into.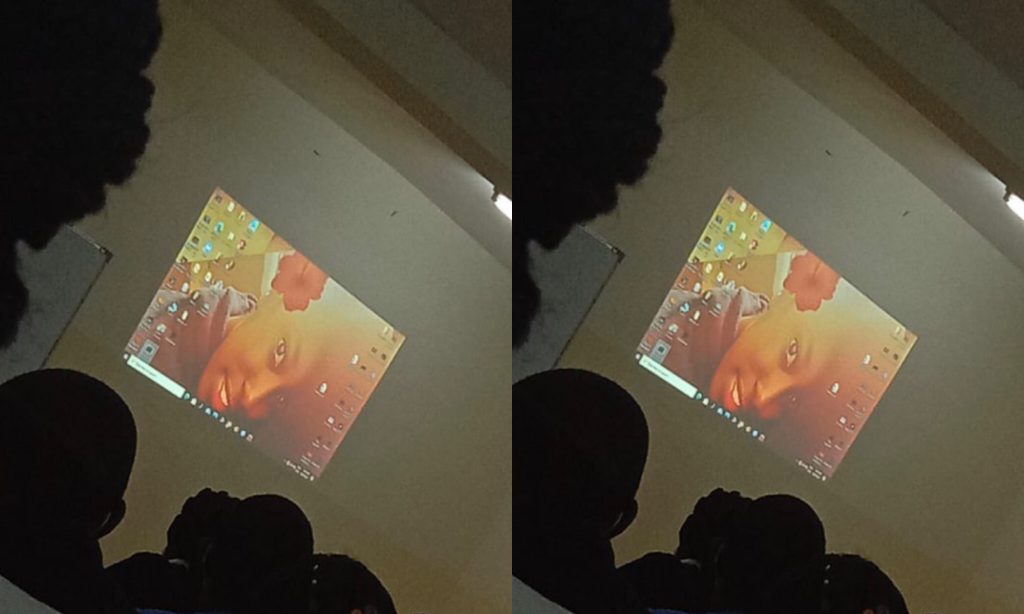 However, a University lecturer who used a female course rep as his Wallpaper mistakenly projected her on the board.
This has caused massive reactions online up to how he is using her picture as a wallpaper. They are wondering about the relationship between these two because it's strange.
Check it out below;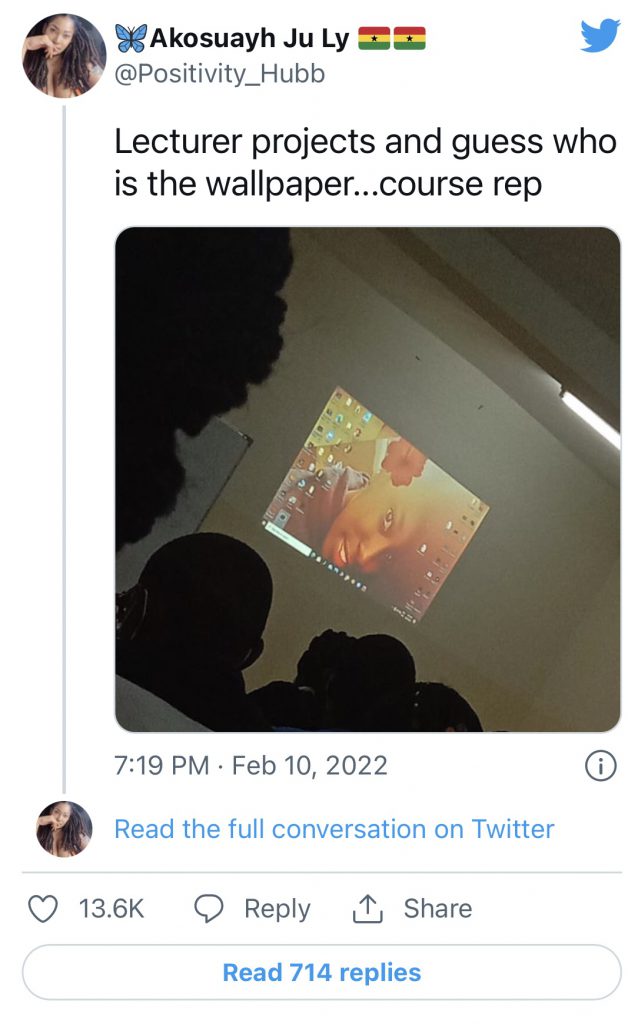 Source: Occupygh.com