A jet was reportedly shot down in Kyiv amid explosions with the Ukraine interior ministry claiming the Russian army had started to fire missiles into residential districts.
A jet was reportedly shot down in Kyiv overnight with a ball of flames seen falling to the ground in the Ukraine capital as the Russian army pelted the city with missiles.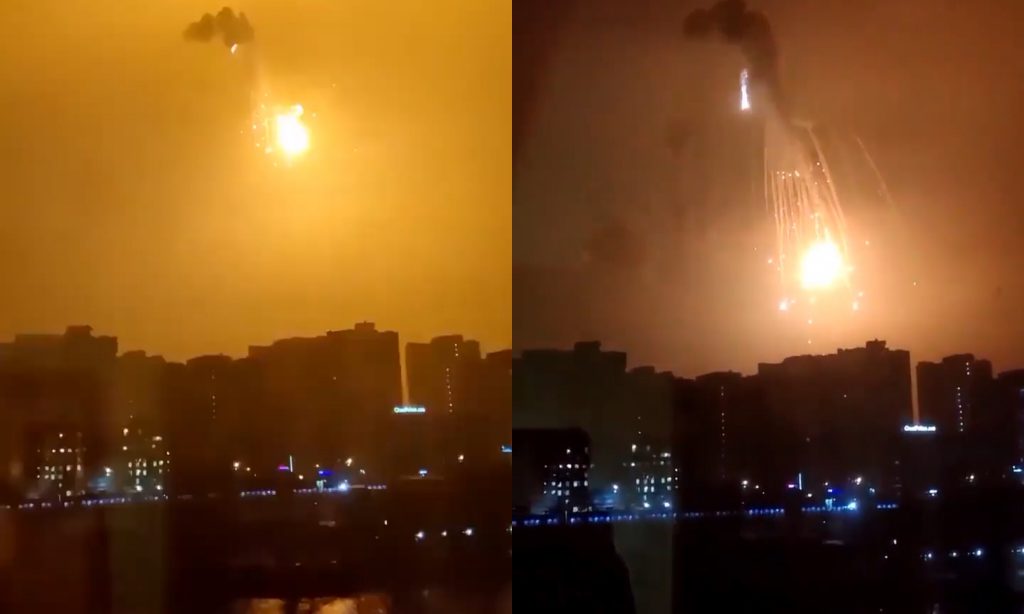 The Ukraine interior ministry has claimed that Russian forces have been shelling residential areas of Kyiv as they continue their assault today.
And at the same time, social media images have shown what appeared to be a jet that was blown out of the sky by military fire.
Vladimir Putin's troops are edging closer to Kyiv and there are claims by the Ukraine president Volodymyr Zelenskiy that "enemy sabotage groups" are already in the city.
Watch the video below;
Source: Occupygh.com
Subscribe to watch new videos
Source: OccupyGh.com