A video sighted by OccupyGh.com shows the exact moment a married man caught his wife in a hotel room with her lover. [Video below]
Though the identities of the people are not known, the video captured moments the husband unleashed his anger on his wife and the lover.
It is unclear how the man managed to know their location. Reports indicate the husband arrived at the hotel not long after the lady and her lover did.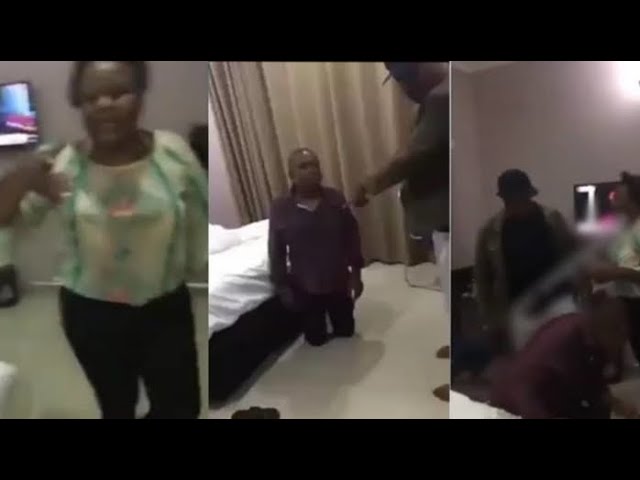 The lady, who was shocked upon her husband's arrival in the room amid tears, tried to calm him down while the 'unforgiving' husband kept on yelling at both of them as he threatened to take the lover's life.
He angrily stressed he had the right to kill the man over his actions.
Source: OccupyGh.com