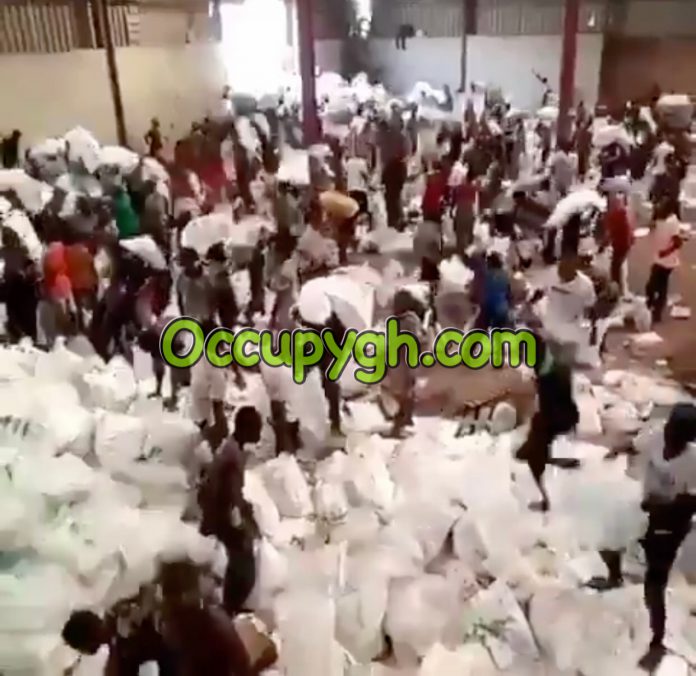 Nigeria as a country is facing a whole lot at the same time as at now. While youths protest for a better future, the government in their own power is sending out troops to wipe out innocent civilians.
Youths in Lagos have figured out a warehouse that store lots of COVID-19 palliative which were supoosed to be given to the citizens to ease them off the hunger and pain as many of them lost their jobs due to the pandemic.
However, the government decided to hoard them and keep them away from the citizens and probably sell them later.
The angry youths got the the chance to penetrate the building, break all locks up and open the warehouse for everyone to enjoy their share of the hidden goods.
WATCH VIDEOS BELOW:
SOURCE: Occupygh.com