One of the most common activities that cause heart disease is smoking weed on a daily. It's not a good thing and can affect your mentality that's why it's illegal.
Many at times have culprits been arrested after they tried smoking and selling weed. It's known as narcotics, and Ghana Police does not condone it in any way.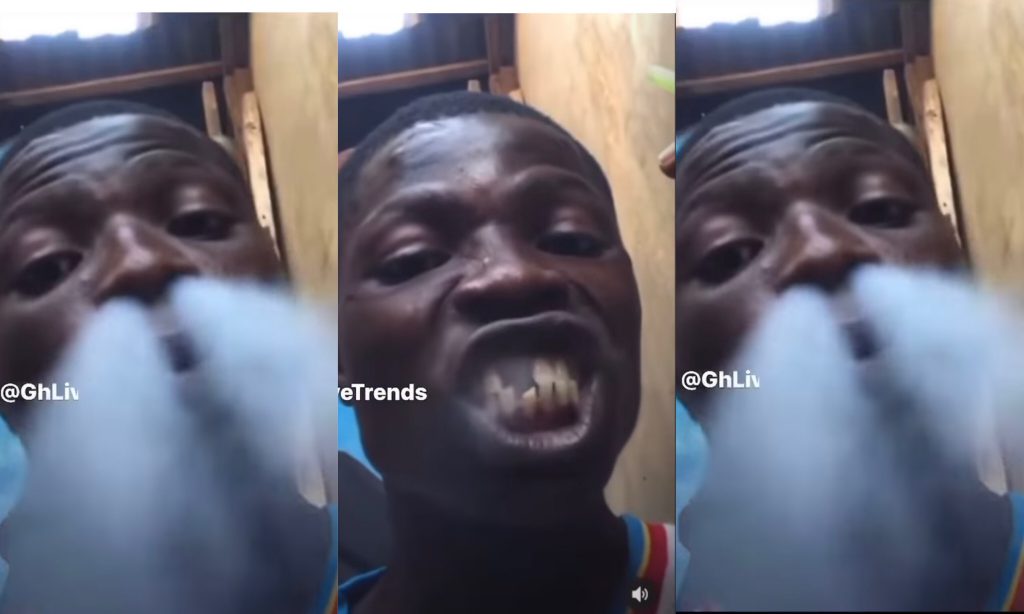 A certain Ghetto Guy has sh0cked his Ghetto friends after smoking weed and making the smoke come out of his nose instead of his mouth.
You could see that he is a Rebel leader in that Ghetto and he has been smoking for ages now. He is an expert in smoking of weed.
Watch the video below;
Source: Occupygh.com