Wendy Shay has been away for a little while or should I say, she has been low-key and missing from action for a while but from the look of things, she may be making a come back.
Unfortunately, her public stunt has once again backfired as she tried to grab attention for herself.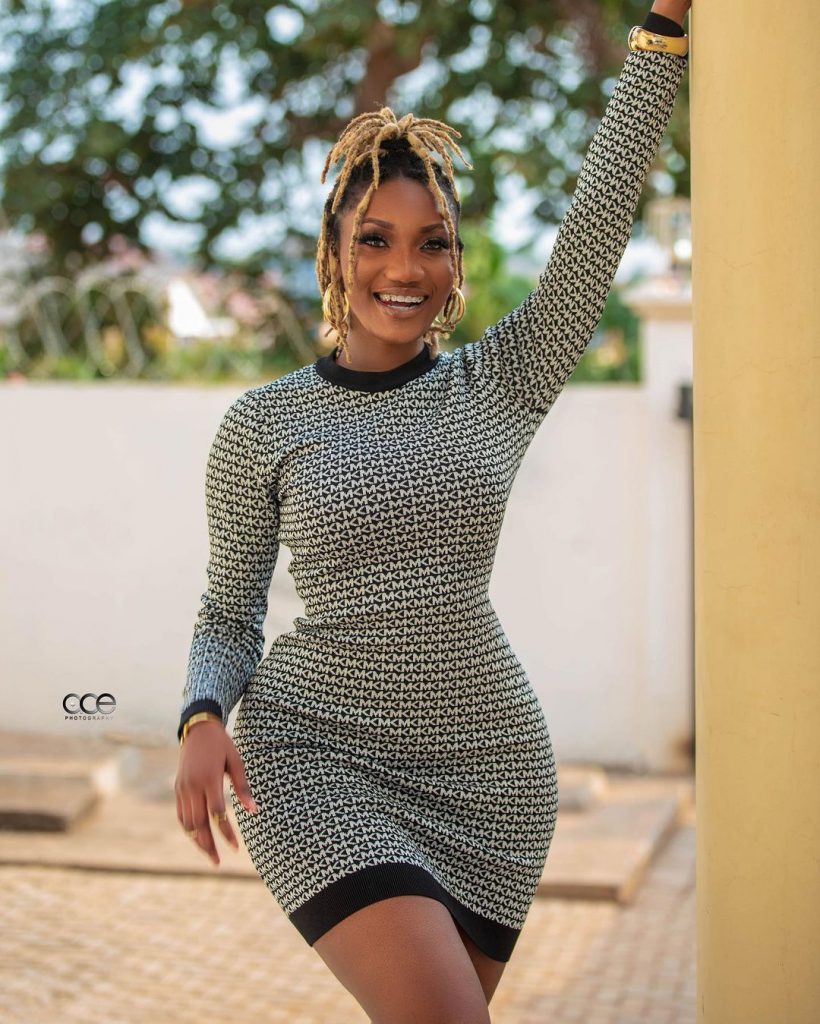 Sharing a post about 'Bad Mouth Odour', netizens have lambasted the 'Tuff Skin' singer for her stinky post.
Shay, who took to Twitter to complain about the breath of 'one of her publicists' may have caused more harm to her stunt than good.
She shared:
How do you tell somebody who has a MOUTH ODOR ( HALITOSIS) without offending Him.
One of my publicists had a very bad MOUTH ODOR … I decided to help him and guess what I became his number one enemy.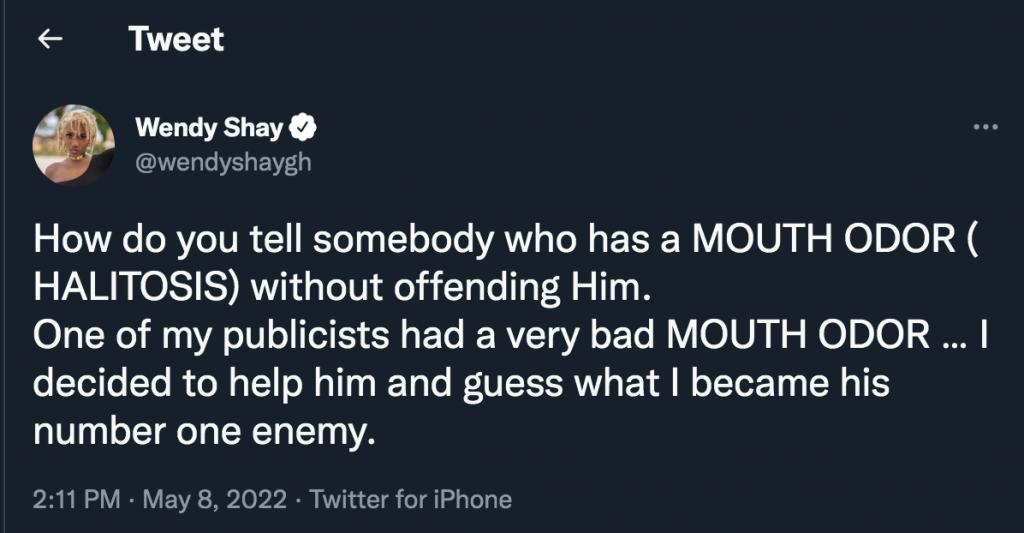 As expected, netizens reacted:
@Itz_Charlie18:
How we tell you your performance at the #VGMA23 was wack without you taking offense in it? ? 😑😑😑
@KobinaHayDad:
There isn't anything as not being offended…. This is a very sensitive subject, you would be hurting his pride, so the only way is brutal honesty. However, it should be cushioned with a friendly tone… Don't offer to help, you'll only make matters worse… Give him options.
@ClickAaron:
On the matter of halitosis, everyone blames the person for not brushing and flossing well. But trust u me halitosis is more than just brushing and flossing. For the mild ones, that can do. Truth be told till now, there is no cure. All these are just remedies to reduce the smell.
Source: OccupyGh.com
Subscribe to watch new videos
Source: OccupyGh.com