"Wahala be like bicycle" a white woman has dismantled the heart of a young Ghanaian guy right on the altar of a Church at their wedding.
The White woman who seemed to be n Indian have been in a relationship with the Black man for a while now and was ready to settle down.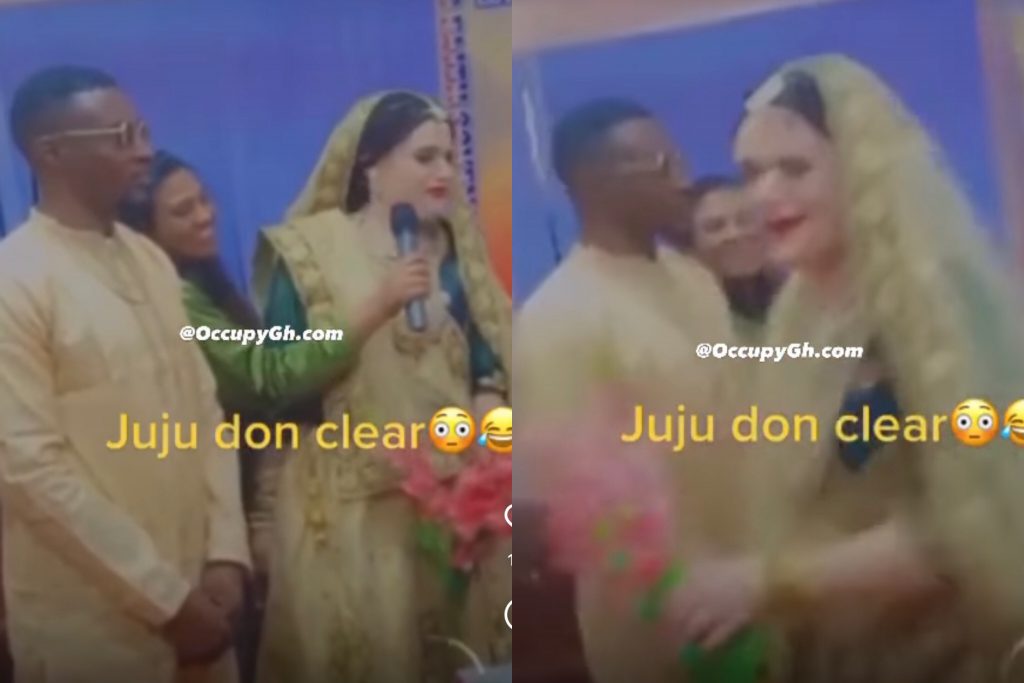 So on the wedding day, the Pastor Asked her whether she wants him as a husband and wants to spend the rest of her life with him.
This woman in tears said no and walked out from the Church room without any further complaints.
The man also didn't react as he wants her, he just gazed at her as she walked out.
Watch the video below;
Source: Occupygh.com