Twitter today announced that it is 'building a team in Ghana' to serve Africa as a whole.
In simple words, Twitter has picked Ghana to open its first African headquarters.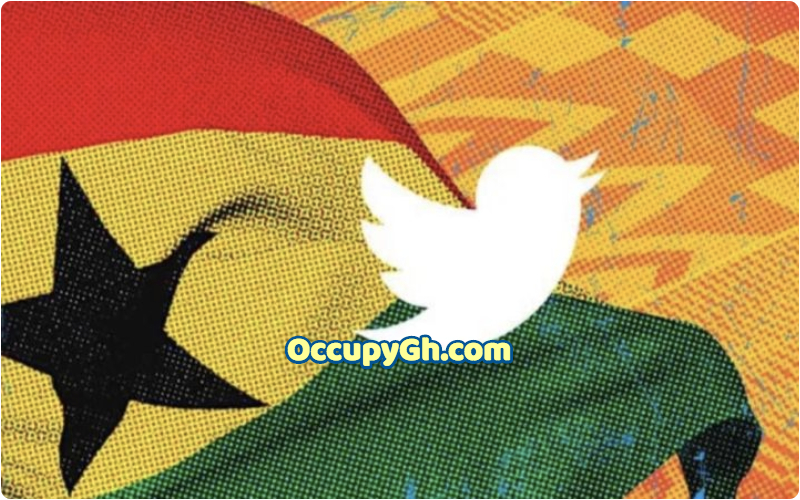 So why Ghana?
Twitter explained that Ghana has been a champion for democracy across the African continent.
It also noted that Ghana's recent appointment to host The Secretariat of the African Continental Free Trade Area aligns with Twitter's overarching goal to establish a presence in the region that will support the company's efforts to improve and tailor its service across Africa.
So there you have it. Twitter is highly welcomed in Ghana and Africa as a whole.
Check out a Tweet from @jack, Twitter CEO, making the big announcement below or visit OccupyGh.com for more stories.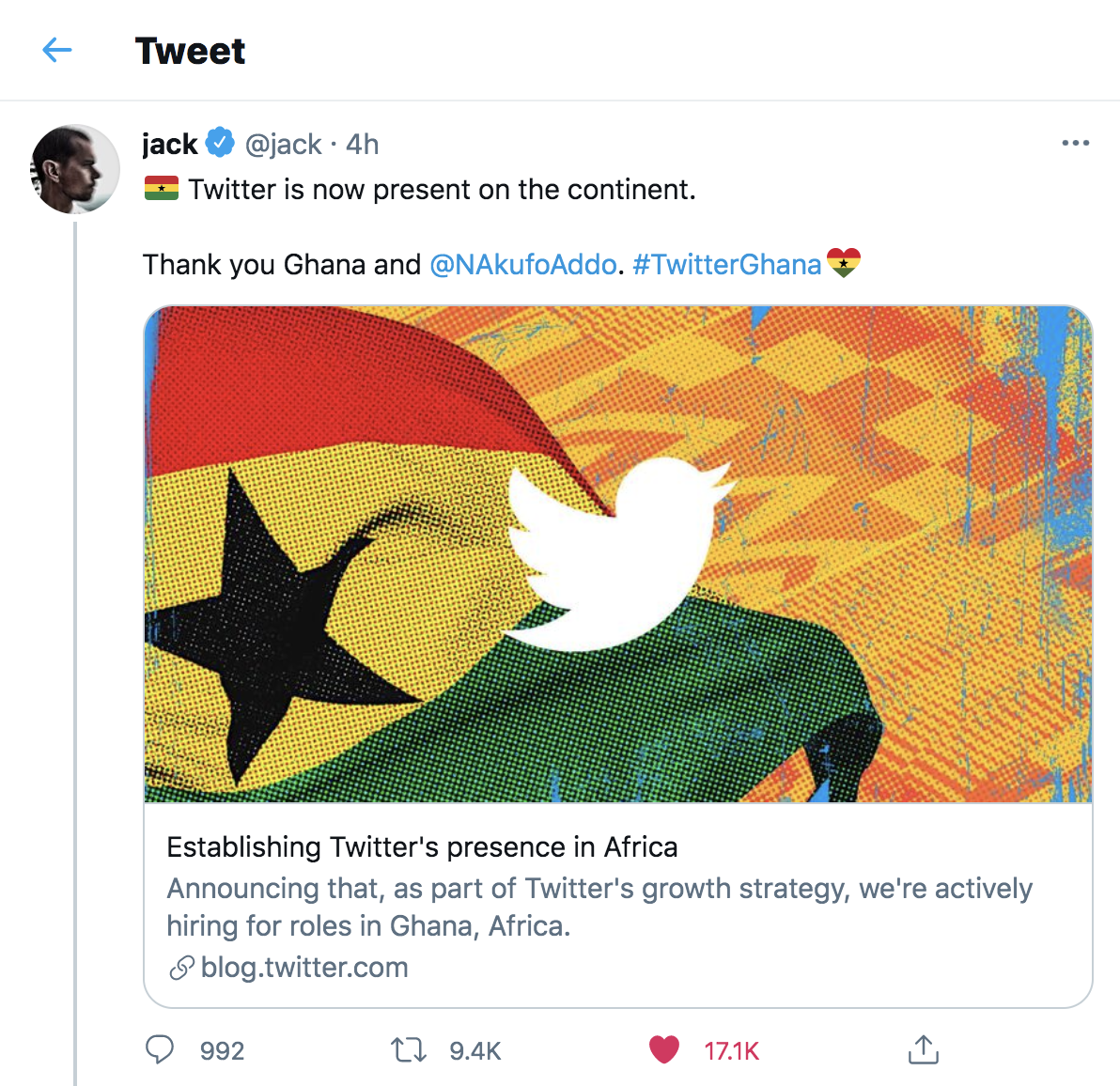 Source: OccupyGh.com