Marrying someone who is always not interested in getting under the bedsheet can be boring and annoying at the times. No wonder some women cheat on men who are weak in bed.
But sometimes partners have to understand it's a mood, when your spouse is not in the mood you don't have to force, or else it's a "rape".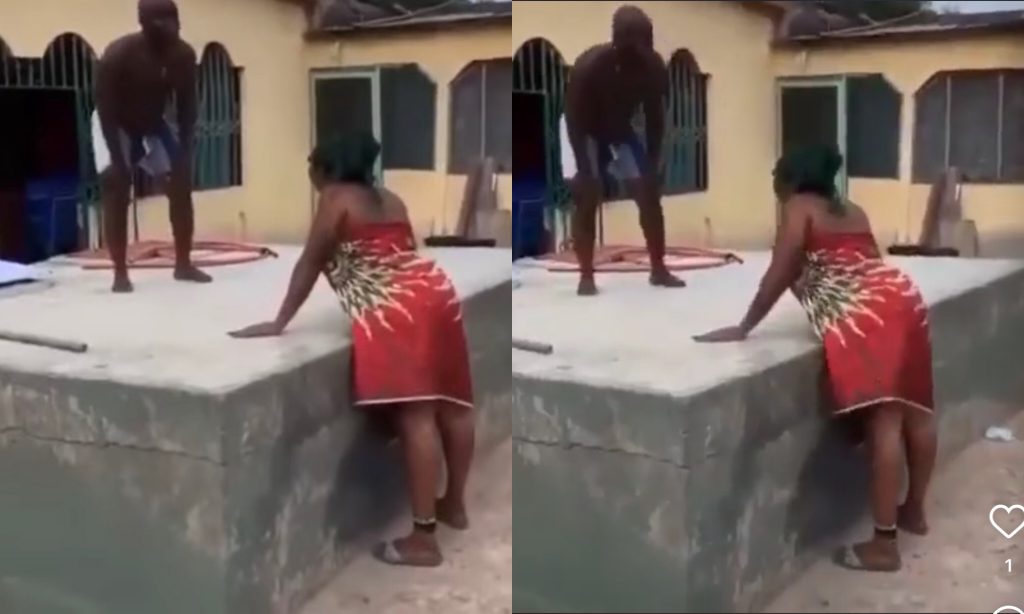 In a video seen online, an unsatisfied wife was seen chasing her husband to come into their room to continue with what they were doing after the man gave up on the way.
The man was panting saying he can't continue with the thing again so the wife should pardon him.
The wife kept on insisting that she wants more and so he should follow her into the room to fin is with whatever they started.
Watch the video below;
Source: Occupygh.com