There is a lot that has been going on in Prisons that Prison officers are not aware of, but if they become aware of it and it goes against the rules at the cells, then the people involved would be penalized.
Some people put drugs into food to deliver to prisoners without the knowledge of the officers that's why some are made to taste the food they bring in.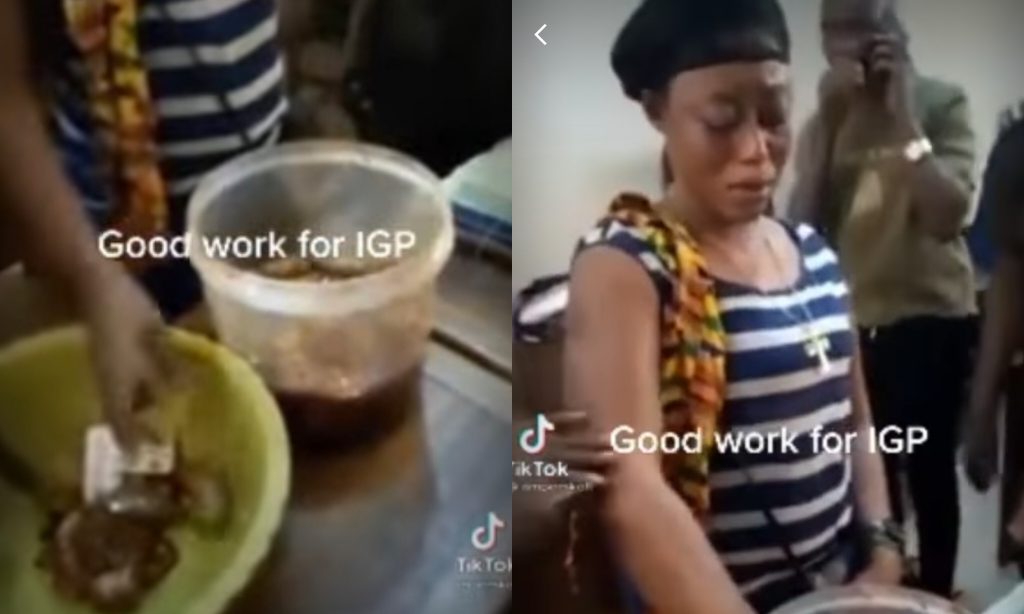 However, a notorious lady has been busted by Police Officers after mixing tramadol with cooled meat upon her visit to a prisoner.
She was made to remove the drugs she placed in the meat one by one. She was extremely ashamed of herself.
She will surely be jailed for doing such a thing and the person whom she was brought the drugs to will also be penalized.
Watch the video below;
Source: Occupygh.com