A Nigerian woman who parked her car outside her kids' school while readying her kids for school has had the shock of her like as she comes out.
She went out of the school's compound only to find her parked car in a gutter.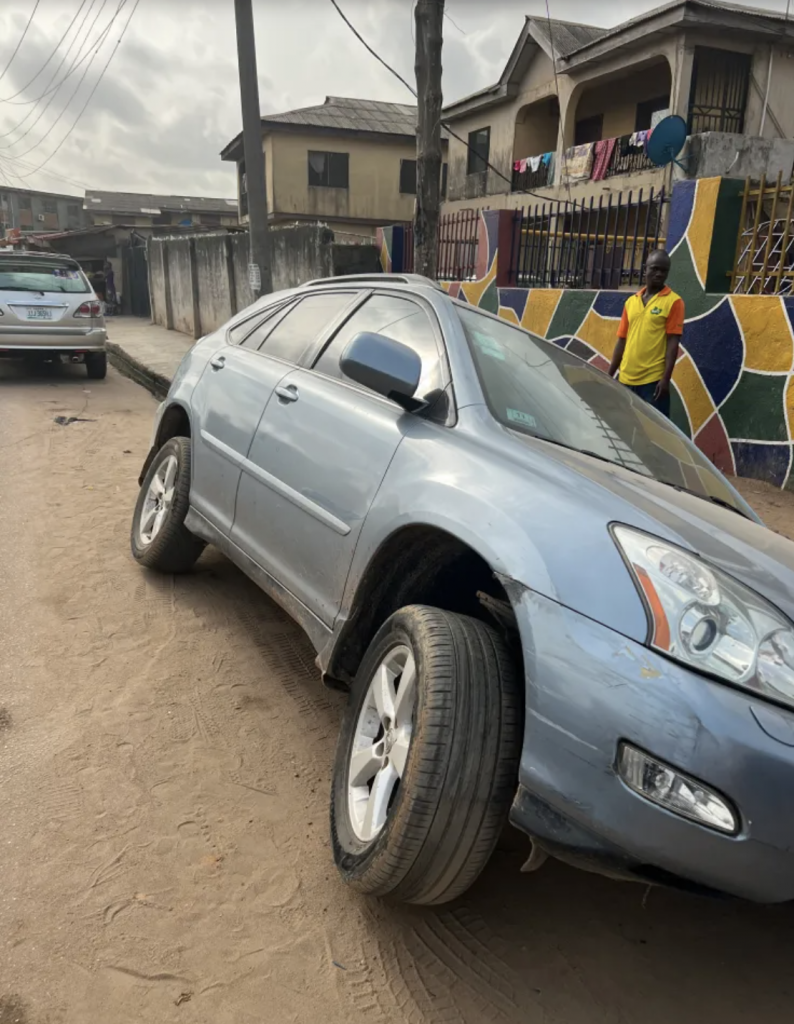 The husband identified s Fel Steve on Twitter, revealed that his wife parked her car outside the compound and took the kids into the school.
But to her utmost surprise, she came out to find her car inside the gutter beside where she parked.
According to Steve, they later discovered that it was another woman that accidentally hit the car into the gutter.
He shared photos from the scene and wrote;
"Lagos will drive you mad 😡
"Wifey parked to drop the kids at school, came out and car don dey inside gutter.
"Na one woman hit am, say she dey in deep thought"