Ghanaian rapper Worlasi is on Sarkodie and others for refusing to join the #FixTheCountry campaign.
According to Worlasi, Sarkodie, Prince Davido Osei, Kalybos, and other prominent celebrities who took money from the ruling NPP government are scared to join the #FixTheCountry campaign because of their own shenanigans.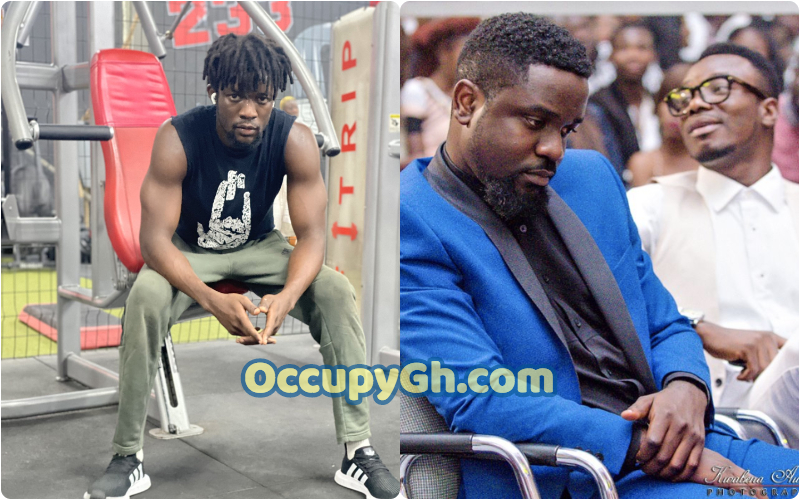 Putting Sarkodie on a blast, Worlasi noted:
"You can't do any song about fixing the country cos you took money and made a song for them to fuvk up the country. . Hope we don't fall for this too"
He further had to come back with a defensive tweet to reveal why his attack on Sarkodie and the others. He tweeted:
"For those that like drama .. it's not about shots .. I'm worried for my future cos I might do the same too someday …. . They hoard money and leave droplets so we always hungry when they call us. . We have power but we can't exercise them. COS THEY MAKE THE COUNTRY HARD !"
Check out the screenshots below and do you think Sarkodie has failed his fans by not joining the #FixTheCountry?
We welcome your views in the comment section below or visit OccupyGh.com for more related stories.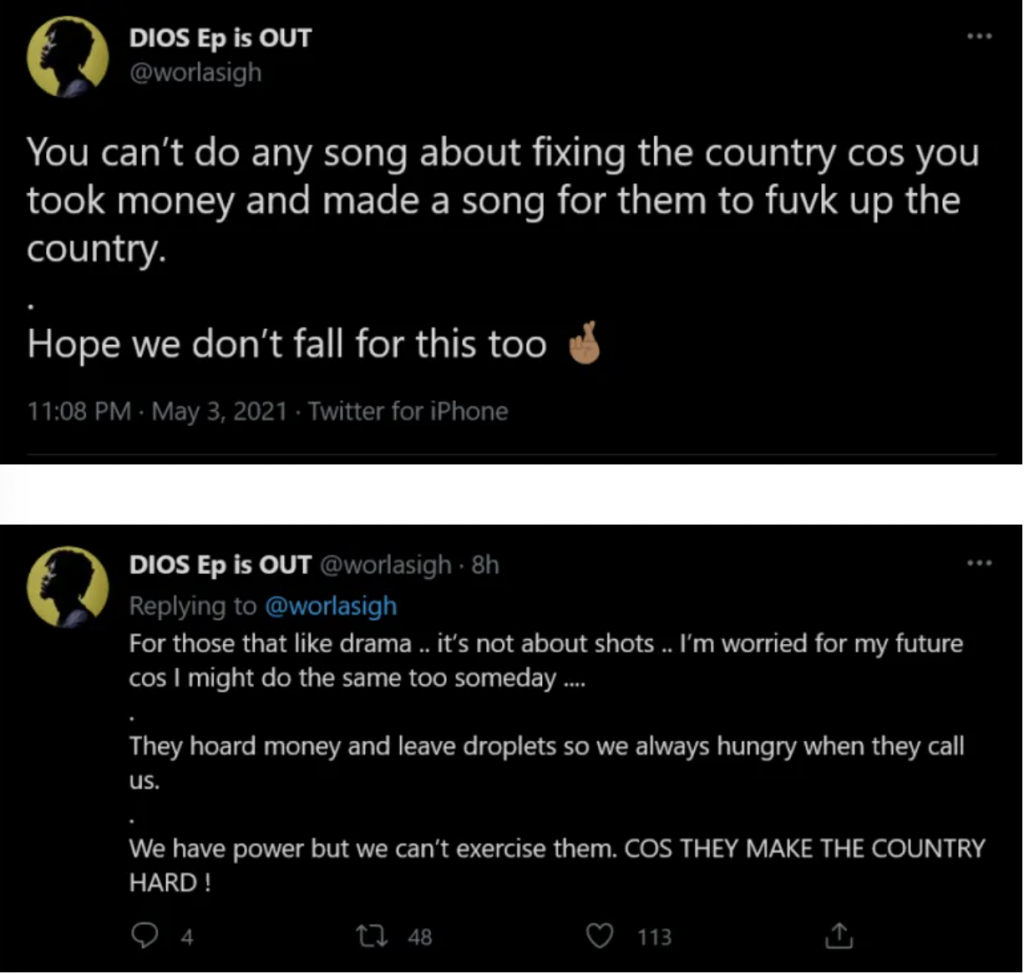 Source: OccupyGh.com