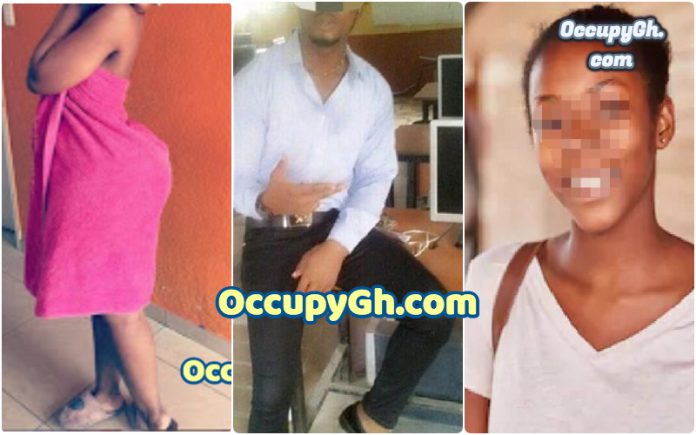 'Would You S**k My D**k Slow & Gentle' – Male Teacher Chat In Leaked WhatsApp Chats Trying To Lure 15-Year-Old Female Student Into His Bed
A social media user has accused a secondary school teacher of Paedophilia and he shared disturbing leaked chats to back up his accusation.
Instagram user @jay.mzz shared screenshots of the sekzts a male teacher sent to his 15-year-old female student to ask for sekz when school resumes after the lockdown.
In the chat, the teacher shared an 'bad' photo of a couple having and told the student he'd like to be that way with her. The student made it clear that she didn't appreciate the texts but the teacher kept using lewd words as he tried to lure her into having sezxual intercourse with him.
When the student reminded him that he's older than her, he told her that the age difference is just a few years.
Sharing the screenshots via his Instagram page, Jay.mzz wrote:
"This is the conversation a 15-year-old SS 2 student had with her teacher. This is a very disturbing and irking action and a person like this should not be in any position to work around minors. Whoever is in contact with this man should bring this to the notice of his colleagues and employees before anything more chaotic happens to these kids."
Check out a screenshots of the chats below or visit OccupyGh.com for more stories.