Xandy Kamel and Kaninja were said to have been in a serious feud after Kaninja cheated on her. This couple made everyone believe that they are no more with their overreaction.
The controversies in their marriage are not clear, it's not very well confirmed that the 1-year marriage has landed on rocks.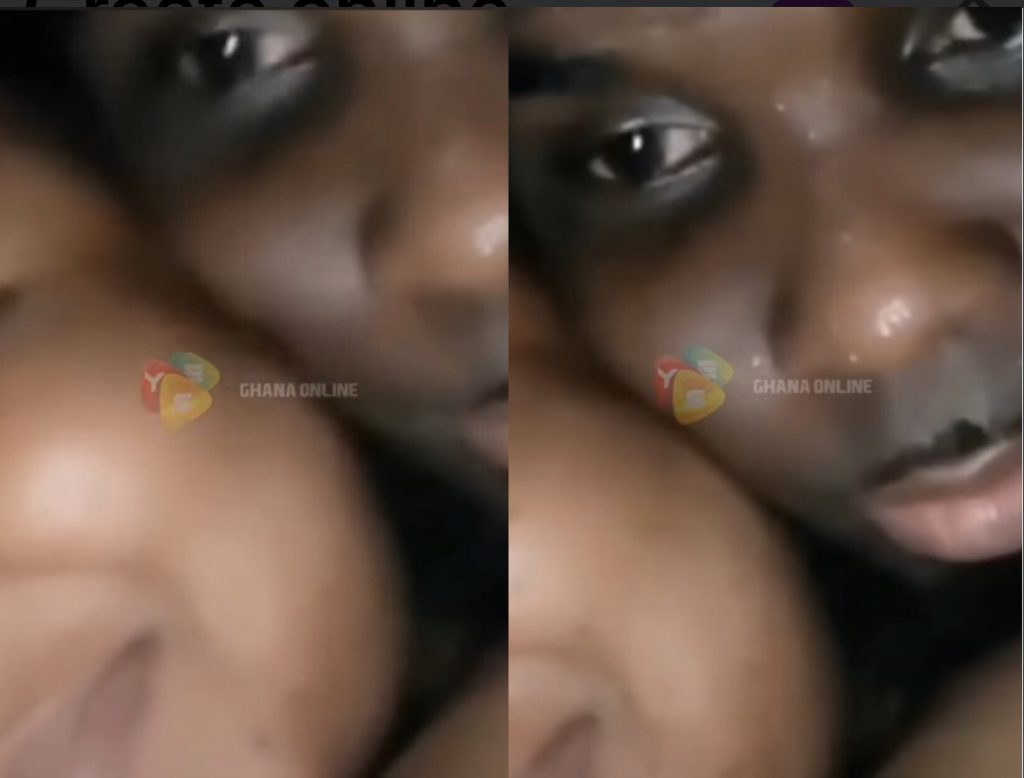 However, a video of the two couples in bed has surfaced online. They were in sweat which apparently shows that they have gone on a marathon.
The husband was explaining how sweet the honeypot of Xandy Kamel is, he was elaborating in ewe language.
Watch the video below;
Source: Occupygh.com