Wondering if Bridget Otoo is a lesbian? Well, she has just replied to a fan on Twitter who asked to know if she is a lesbian.
Bridget Otoo has been one of the many celebrities advocating for gay/LGBTQI rights in Ghana.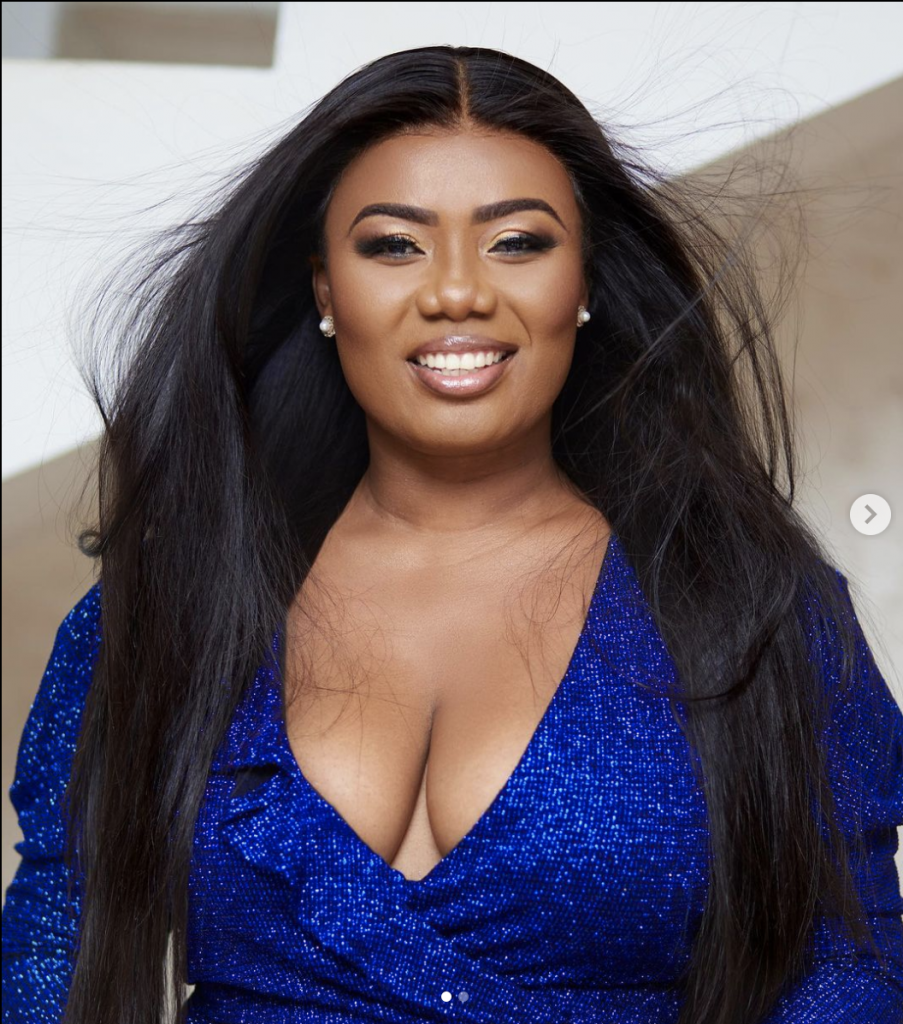 The former TV3 presenter has been outspoken and quite recently, she had to block a lot of netizens on social media -specifically on Twitter whenever she feels disrespected.
But on her recent social media activity, we have noticed that she has taken to reply her fans rather than block them.
In a recent altercation on Twitter, she replied to a fan who asked to know if she is a lesbian:
"Your mum is my partner. Sometimes your sister supports. Big happy family!"
Check out a screenshot below or visit OccupyGh.com for more stories.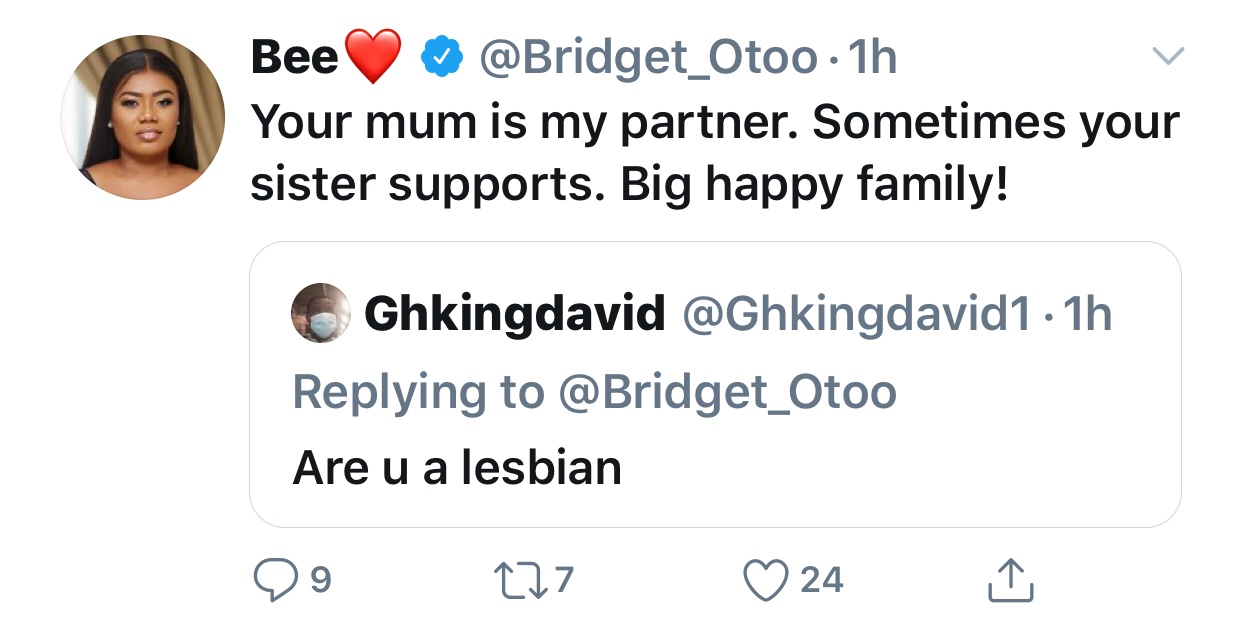 Source: OccupyGh.com