Ghanaian socialite Mona Montrage, also known as Hajia4Real, has been trending online since last Friday when rumors of her arrest and detention in the UK for her alleged participation in an 8 million USD fraud became widespread.
She was well-known online as a big-time boss girl who led an opulent lifestyle until breaking into the music business only about a year ago.
One can easily see that Hajia4Real was actually leading a famous lifestyle based on the majority of the videos she typically publishes on her social media platforms to document her life offline.
She spent hundreds of thousands of dollars in cash on everything she purchased while shopping at upscale retailers.
The socialite occasionally took vacations to the majority of the Caribbean nations to unwind and chill off.
She had no other recognized company or occupation besides claiming to be a brand influencer, which led many social media users to question her source of income before she was arrested for her suspected role in fraud.
These curious individuals were typically instructed to keep quiet and mind their own business; they were typically derided as resentful and jealous individuals, but they are today enjoying the benefit of the doubt.
Along with being an obsessive fashionista, Hajia4Real is well known for her love of luxury automobiles, particularly Mercedes, Porsche, and other well-known top brands.
We'll talk about the singer's expensive garage in this article.
First off, Hajia4Real drives a Porsche Coupe that costs about $110,200.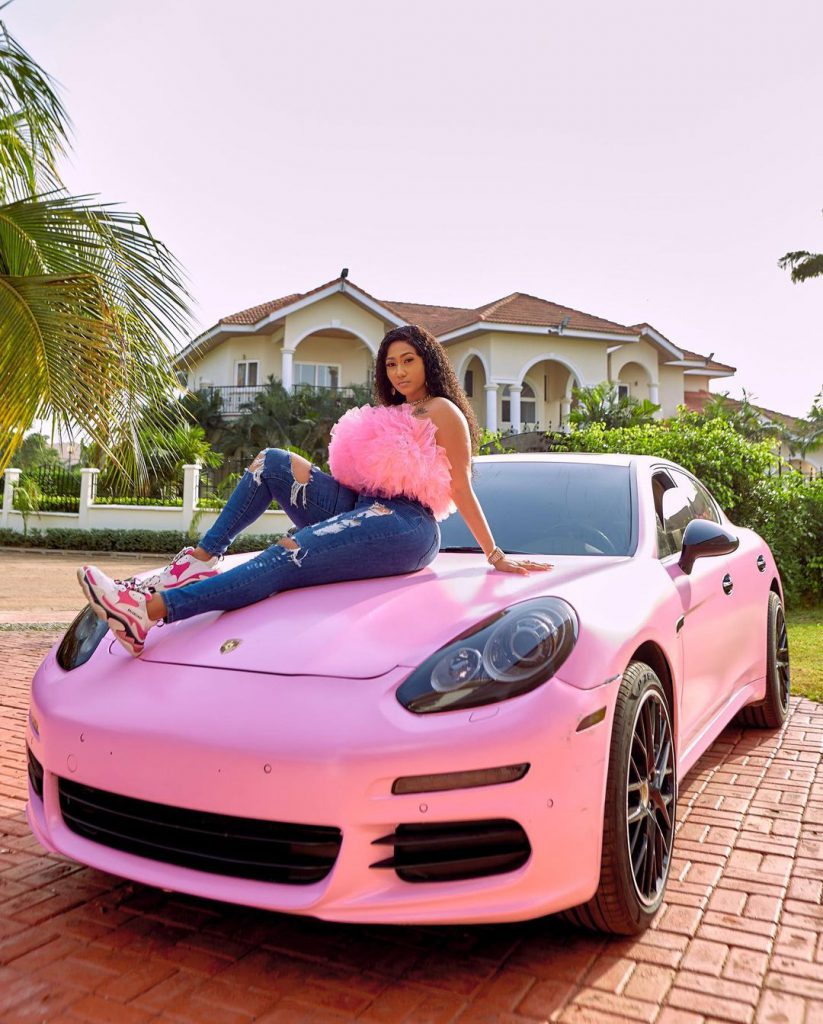 She also has a Range Rover, which an unidentified source gave her for her 28th birthday.
She announced the purchase of a brand-new Rolls Royce just over two months ago by standing in it and posting images of herself doing so online.
She released a new video on her Instagram page after showing off her Rolls Royce, in which she was seen sitting on top of her blue G-Wagon Brabus luxury car and moving her body to her new song with Fancy Gadam while it was playing in the background.
Google searches indicate that the 2019 Brabus G Wagon owned by Hajia4Real is worth about $240,000, or GHC 2,489,843.16.
She purchased a Mercedes Benz Maybach as her most recent vehicle before to her unexpected arrest.
Source: OccupyGh.com
Subscribe to watch new videos
Source: OccupyGh.com 
Click Here To Join Our WhatsApp Community