A video of a well endowed Ghanaian nurse tw**king to "Chocho Mucho" by Bless at a hospital during working hours is fast going viral on social media. (Video below)
Video: Fella Makafui Flaunts $80,000 Promise Ring On Medikal's Birthday
In the viral video, the Ghanaian nurse can be seen in her working winding happily in a place that looks like a working environment (nurses ward).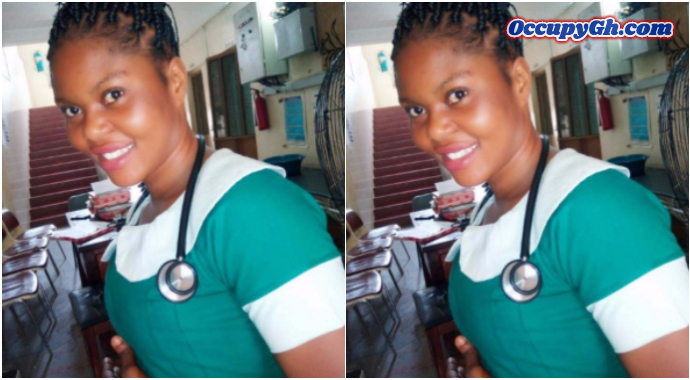 The happy dancing Nurse threw caution to the wind and gave some wild tw*rks which have gotten many people talking.
Dancing to Bless' viral song, "Chocho Mucho", this sexy Ghanaian nurse whose identity is unknown decided to give Ghanaians and whoever the video gets to all the dance moves she has got.
It is not clear what her motivation for this video is but on behalf of all the boys, we love this video and we want more… 😉
All work and no play, makes Jack a dull boy', in this case, makes our beautiful nurse a dull lady. Go girl
Check out video below and don't forget to Click Here for more videos.
[maxbutton id="1″]