A young man, an aspiring school prefect boy, has in his manifesto elaborately promise not to 'promise and fail' his school and colleagues 'like Nana Akufo-Addo did'.
The juvenile in his manifesto promised the school populace a lot of interventions that he will implement when he was to be accepted and voted to be the school's boys prefect.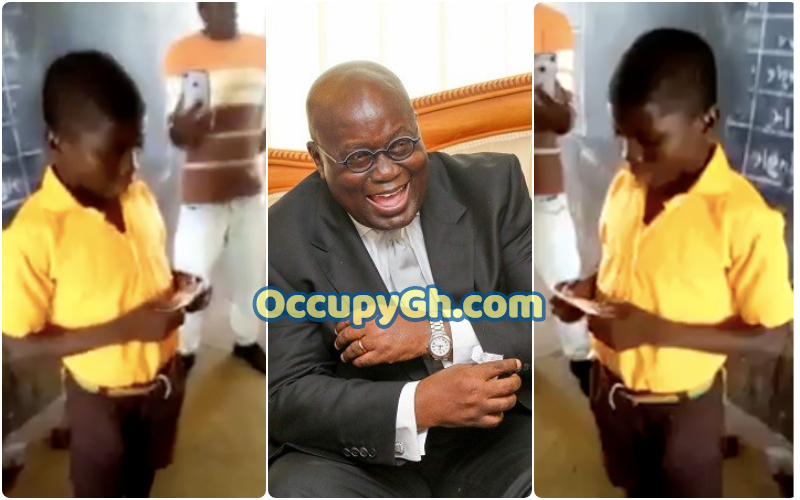 He through that made reference to the manifesto read by the president of the country, Nana Akufo Addo in 2015 emphasizing that the NPP led administration would build a factory for each district in the country should Ghanaians vote them into power.
Surprisingly, the JHS two boy declared that 'One District One Factory' promise as failure on the part of Akufo Addo and promised the school populace that he was not going to be a failure like Akufo Addo.
"Mr. Chairman, President Akufo Addo promised one district one factory which he failed to do and i am not going to be like him" he read.
Check out the video below or visit OccupyGh.com for more videos & Kindly Subscribe to our Youtube Channel to see more viral, educative & exclusive videos.
[maxbutton id="1″]
Source: OccupyGh.com