A 'dare-devil' beautiful actress, 32-year-old Ashley Lawrence, from Florida stuck her head in her crocodile's mouth for six minutes in local "freestyle alligator wrestling competition" (FAWC) and had all the cheers from the crowd.
Ashley Lawrence's feat, achieved at the Freestyle Alligator Wrestling Competition in Brighton, saw her use the skills of the Native American Seminole Tribe to safely ensure the animal was captured.
First, she gets the beast under control, then she shows off a bit by staring directly down the fearsome jaws of the alligator.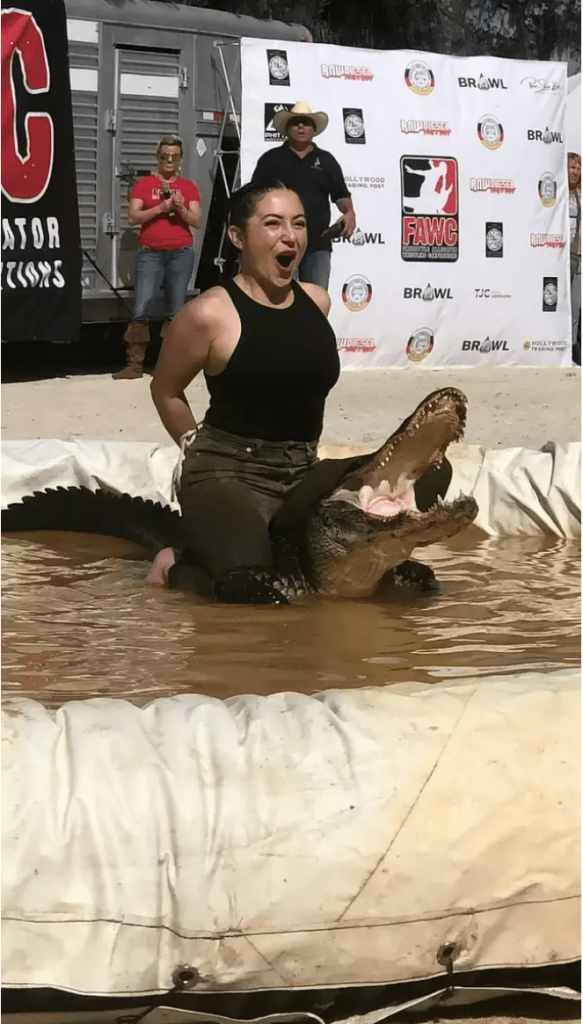 Let's not forget, this is an eight and a half foot long alligator. It weighs between 70 and 90kg. That's a lot more than Ashley does. But that didn't stop her though.
Ashley, who is from Miami, explained: "The greatest challenge for me during the event was my own mind.
"When you are breaking ground or entering any sort of arena where you are 'the first', it's natural to feel the pressure and to worry that you are not good enough."
Check out the photos below or visit OccupyGh.com for more stories.