According to our credible sources, actress and artist Yaa Jackson tied the knot on 24th December 2022 at her family's home in a low-key, private ceremony.
We previously reported that the actress's boyfriend visited her home to formally propose marriage while accompanied by a few friends and family members.
We got in touch with her team to inquire, and we can now confirm that she is married.
Following up on our earlier article, we indicated that there are rumors going around town that Yaa Jackson is expecting a child and that she is getting married to avoid embarrassing herself and her family.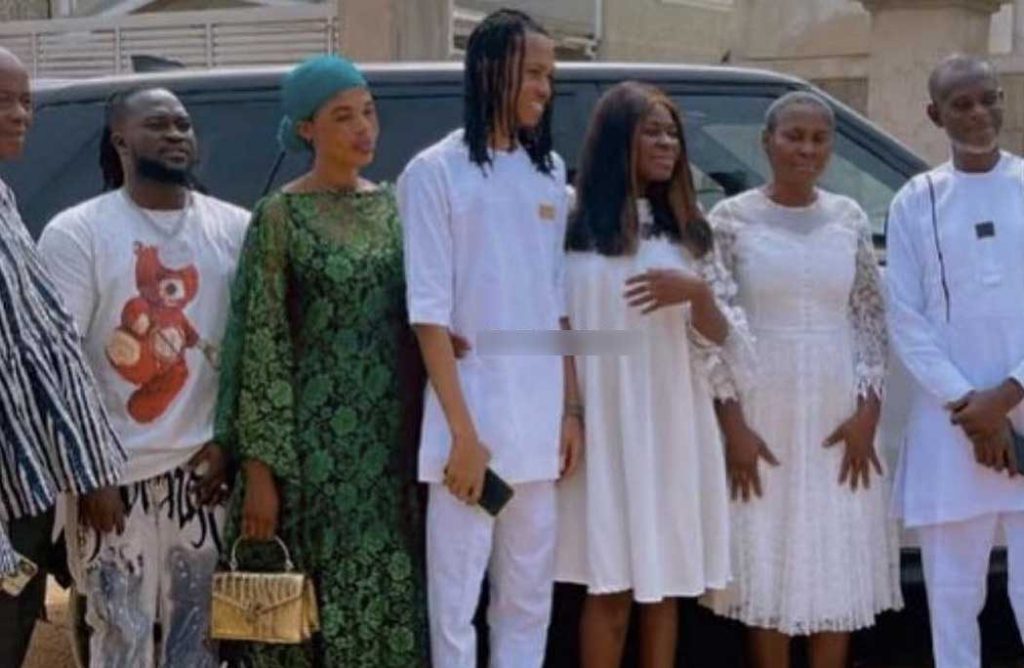 As for Yaa Jackson's marriage, several social media users have expressed their opinions, and one thing they all agree on is that they think she is pregnant.
Some online users claim that Yaa Jackson chose to use this ceremony to hide her unwed pregnancy since she is aware that she wouldn't be spared on social media if she did.
This is how the public reacted to the news:
Ms_verlar: "Wei de3? upon all the money wey dem do am private anaaa ?nyem"
Dfw.nkwa_: "She looks pregnant"
Breezy_baby1111: "I'm sure there is pregnancy… the yaa we know will not dress like this for her marriage ?"
Eugeneopoku.a: "Kwasia panin s3 o suro why she no do am public the other boy go come spoil am bia"
Badu960: "She's pregnant ooooh"
1574_evelyn_: "She is pregnant or my eyes are deceiving me"
Bryan_maame: "Her nose gave her out ei pregnancy and big nose"
Ahbynar_gudkid: "I think she's pregnant.. and they wanna make things fast before media see it … Anyways congrats girl?"
Abinash84jayden201024: "This look like kokooko oo not engagement oo coz it seems she's even pregnan
Elikem_the_gossip: "Eeeiiii….this one di33…I sure she's pregnant that why???"
Source: OccupyGh.com 
Tap To Join Our WhatsApp Community